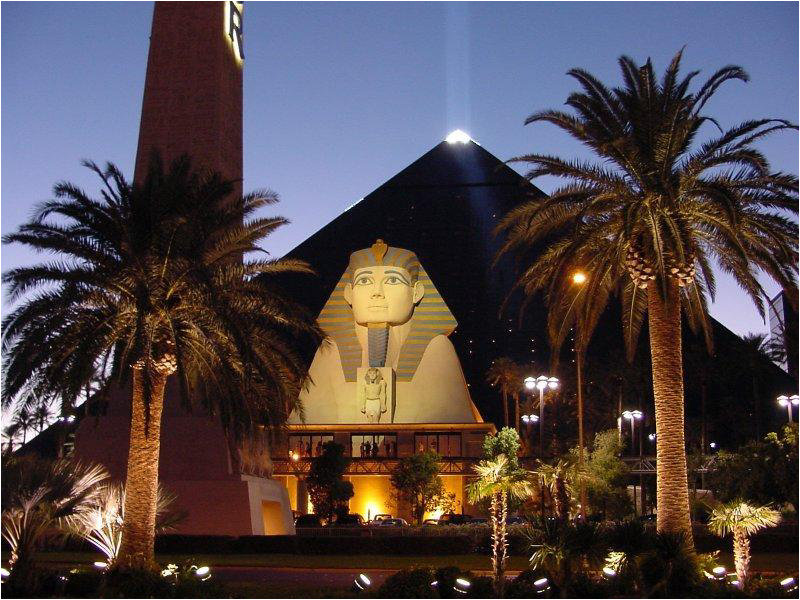 My first few hours in Vegas have proved the reputation true of the city that never sleeps. Greeted at the airport by the friendly face of Ann Sunstrum of Southern Nevada Golf Association, we made our introductions then began our journey to the vintage side of Sin city to have dinner at Gratto in the Golden Nugget Hotel and Casino. I instantly developed sensory overload as I glanced in every direction to see a floor to ceiling shark tank surrounded by the outdoor swimming pool, water slides, and a casino with mass amounts of people enjoying the night.
After dinner, the group of Golf Road Warriors and hosts from Southern Nevada Golf Association enjoyed the slap-happy entertainment of Gordie Brown, known as the World's greatest Impressionist; he had the crowd in tears laughing with his enthusiasm. There were definitely moments where I thought,  "I can't believe he just said that!" His antics and parodies were not only witty, but also outrageous to say the least. The Golden Nugget hotel is situated on the infamous Freemont Street. We enjoyed a light show and took in the sights of the countless men in town from all over the world, attending a beard and mustache convention. Only in Vegas!
After a long day, I arrived at the Luxor hotel where I received VIP treatment and scored a room on the 14th floor. The Luxor is known for its Pyramid shape and Egyptian décor, along with it's convenient location on the Vegas strip. The greatest part of the night was my realization that tomorrow I may make my way to see the entertainment of the show called Thunder Down Under. Yes please!