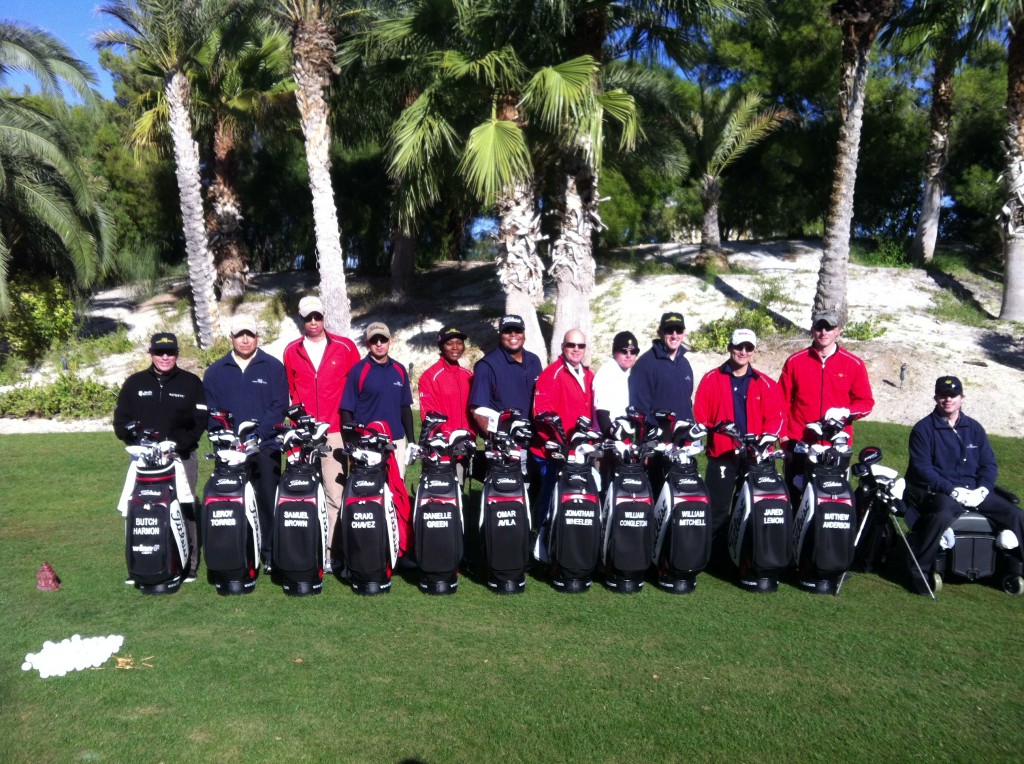 Many people know Butch Harmon as a world-renowned golf instructor of some of the top players in the world. In 2009, Butch Harmon, a former Vietnam veteran traveled to Afghanistan to see first hand what the troops were going through. The impact it had on him was so tremendous that the same year, he invited six wounded veterans to attend the Butch Harmon School of Golf and enjoy a stay at Ceasers Palace.
     Today at the 2012 Harmon's Heroes Golf Classic at Bali Hai Golf Resort in Las Vegas, I witnessed first hand, the heart and dedication that Mr. Harmon and Chairman John Manni of JMA Services put into this life-changing foundation. In attendance were 11 wounded veterans and a select group of people who donated $10,000 to $25,000 per foursome, all of which are a charitable donation to Harmons Heroes Foundation.
     For many wounded soldiers, there is a bleak sign of life after being injured on the battlefield. Losing a limb, a best friend, and suffering from traumatic brain injuries are only a sample of what these courageous men and women experience. I had the privilege to play a round with Jared Lemon, a veteran from the US Army 82nd Airborne Infantry. He served as a Bravo trail team leader and had his right arm blown off while climbing over a wall in Afghanistan in 2010. His saw gunner and friend, Joe Coron SPC step on an IED and was severed in half, right below the belly button, losing his life.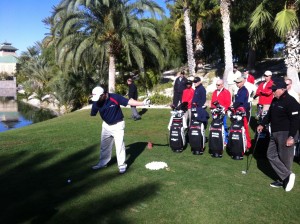 For 18 holes, I watched Jared swing his golf club with one arm, many times, hitting it right down the center of the fairway. For anyone who plays golf, this is not an easy task with two arms, let alone one. Toward the end of our round, Jared asked for the 3 other golfers in the group, including myself, to take a swing with one arm. As each of us stepped onto the tee to take a swing, it was very apparent the difficulty that Jared faces every time he gets up to hit a shot.
     When I asked Jared, what it meant to be able to play golf, despite missing his arm, he said "I'm just happy to have the opportunity to play golf and enjoy every second." Spoken like a true hero.