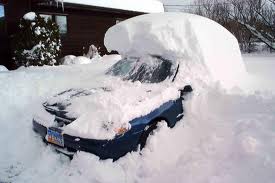 Every school was closed. The wind chill plummeted to an almost sci-fi level of -35. Going outside for any reason was a foolish idea. Even for the Midwest – where winter is typically as enjoyable as a dentist appointment where you see a "we're out of Novocaine" sign at the front window on your way in for a root canal – this winter has been horrid.
Then, a ray of hope appeared. Cue the heavenly choir and harps. It was time to go to Florida for the 2014 PGA Merchandise Show and a stop at one of my favorite resorts in the nation – Innisbrook Golf Resort near Tampa.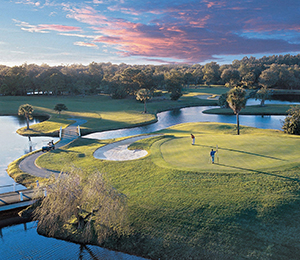 I first visited Innisbrook several years ago for the production of an MGL-TV program. At the time, the resort boasted outstanding golf, incredible food, and a tremendous membership experience…but was beginning to show its age in some of facilities. Plans were underway back then for a massive renovation project to update and add a world class spa, fitness center, and much more.
Fast forward to 2014 and the "after" picture. The renovations have been made and the entire resort has a shine to it that reaches far beyond the warm sun that greeted this snowbird on a beautiful January Monday.
Along with the thrill of donning shorts, a hat, and no parka, came the excitement of being able to tee it up on a PGA Tour venue.
The Copperhead course at Innisbrook is visually stunning and incredibly challenging. Given a winter of rust, a bum knee that may need surgery, and an already troubled relationship with my putter (counseling sessions have been scheduled), I didn't anticipate setting a new course record on a track that Martin Kaymer calls "One of the best I've played in America. It's very difficult. You have to hit a lot of good tee shots."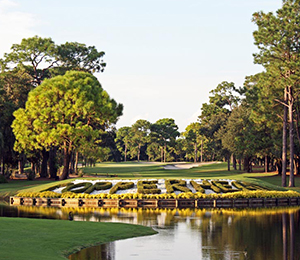 Instead, I was content to be outside, able to feel each of my fingers and toes, not see my breath, and wonder whether or not I had packed enough ammo to make it through the round. Realizing that just a few hours prior, I had been in temps not fit for man or penguin, it was a reminder that life's blessings are not to be readily discarded. I was warm and enjoying every second of it.
Before teeing off, we (producer Brian and myself) had the privilege of meeting and interviewing Director of Golf Rodney Greene. You'll see the conversation in the video below. He couldn't have been a more gracious host. (Little did we know that a couple days later we would see Rodney guiding Ken Griffey, Jr through the exhibits at the PGA Show. The man is well connected!) As Rodney laid out the Innisbrook experience during our conversation, I was overwhelmed by the setting around us.
The best comparison in my memory bank is to hearken back to the first time I walked into old Tiger Stadium. Slowly moving through that tunnel and catching my first ever glimpse of the field and its perfectly striped green grass is a memory still as fresh in my mind as this morning's breakfast (granola bar, pumpkin bread, and water if you're scoring at home). It was a dream come to life mostly because of how rarely a televised vision over-delivers in reality. My first steps onto the property at Augusta National were much the same – to good to be true.
Perhaps it was the combination of a stunning Copperhead course and the absence of frozen-temp-induced teeth chattering, but I knew we were in for a special day.
I was right. It was special.What an incredible course and a wonderful setting.
Though my score was brutal and my putting stats would make most PGA Pros openly weep (though I did find some relief when I started putting with my 56 degree wedge), the Copperhead experience ranks among my favorites ever.
Located just under 30 minutes from Tampa International Airport, Innisbrook Golf Resort is not just a vacation destination for both short term getaways and longtime members, it's also a game-changer.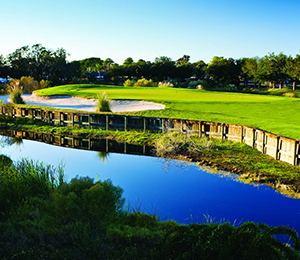 Are you sick and tired of being sick and tired? Plan a trip to Innisbrook.
Does this endless, brutal winter have you feeling more like Jack Nicholson in the Shining than Jack Nicklaus? Plan a trip to Innisbrook.
Have you been practicing diligently all winter in the dome near your house, and finally feel like your game is in order because you can hit a 30 yard draw in a 75 yard dome? (By the way, we call that a severe hook.) Plan a trip to Innisbrook.
Stay a couple days. Tee it up on Copperhead and the Island. Rinse. Repeat. Enjoy.
Click here to see the MGL-TV interview with Innisbrook Director of Golf Rodney Greene