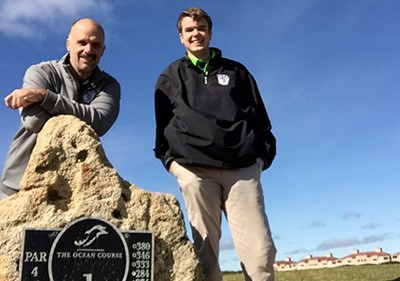 Late January is a miserable time to be stuck in Michigan. On a quiet morning, listening carefully, I believe one can actually hear the thermometer breaking out in a low, derisive chuckle as it proclaims misery. There is a tangible taunting that tears at the very fabric of the snowbound golfer.
Escape is a must. I'm not referring to the casual effort at finding freedom most notably exhibited by Andy in Shawshank Redemption (now seen 24/7 on any of 14 cable outlets). No, this mandate for finding warmth carries with it an urgency that borders on the insane.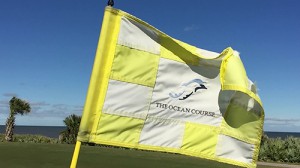 It was in this exact frame of mind that I headed to the PGA Merchandise Show in Orlando, knowing that something special was coming at the end of the week. Actually, there were two special things scheduled to happen – my son was flying down to join me for a warm father/son escape, and it would be taking place at Hammock Beach Golf and Spa Resort.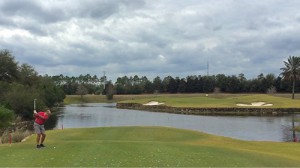 It's not often that a teenage boy can be impressed by an idea from his father. Tragically unhip, clueless as to the musical artists and fashion that appeals to the 16-year old demographic, I was simply hoping to surprise him with an idea that would someday be marked down in the "positive" memory tally sheet we all develop as the years advance.
Thanks to a remarkable time at this stunning resort, I can truly smile and report that our time at Hammock Beach was a "mission accomplished."
Our initial arrival was the only aspect of the trip that proved to be difficult, as my GPS struggled to find the main entrance to the resort. Seconds before I attempted to check in at the private residence of a club member, we received assistance and were soon sitting in the beautiful lobby, ready to officially join the Hammock Beach family for a couple nights.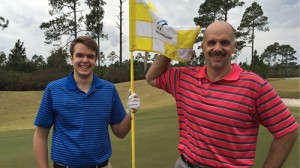 On the agenda were rounds at The Conservatory and Ocean courses. I knew those would both be special times. Tom Watson's creativity on The Conservatory had been widely heralded and very well deserved. I had played the Ocean course several years prior, and found it to be one of the few Nicklaus designs I enjoyed. Both courses were fantastic, even when we played the Ocean in winds blustery enough to muss even my hair (quite an accomplishment)!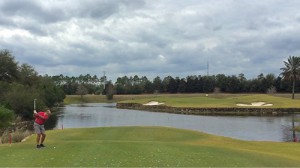 What I hadn't expected was the tremendous quality of every other aspect of our visit. We shared a huge room with beautiful views of the ocean. The restaurant offered up cuisine that has us still raving about it weeks later (at least once before you leave this earth, come here and order the She-crab bisque. Get the bowl.) The staff was friendly and helpful, from the very top to those who hope to someday be there.
In the end, our little father/son duo left the course records intact. We didn't care. The beauty of Hammock Beach allowed us – for a couple of days – to taunt back at Old Man winter and be reminded that late January doesn't have to be miserable and frigid. There is warmth to be soaked in, golf to be enjoyed, and special memories to bring back home.
Be sure to check out the video of our time at Hammock Beach, and then add it to your itinerary as you look to escape the grip of winter!