The words you are about to read are not intended to generate sympathy, pity, or the sort of equation that translates a personal frustration into anything more than a first world dilemma.
Welcome to the story of one man's quest to work golf's most prestigious event.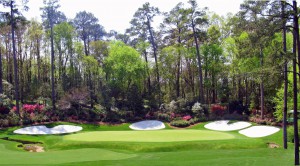 The Masters serves as the initial burst of spring for a frozen midwest populace. The vibrant azaleas are mystically timed to blossom as the television cameras of ESPN and CBS bring us up close with heaven's golf course. It truly is a "tradition unlike any other."
And I can't get in.
Over the last several years, I've had the privilege of covering some of the biggest events in sports: 8 Super Bowls, 5 Ryder Cups, NBA Finals, US Opens, PGA Championships, and more. I was holding a microphone and actual tape recorder in NBA locker rooms while still in high school. I'm not new to the world of media.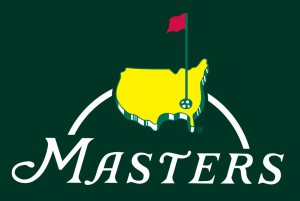 I've also been blessed with two opportunities to attend the Masters as a member of the crow— I mean, as a patron. My first footsteps on those hallowed grounds in 2003 remains one of my lifetime career highlights. So this quest isn't about gaining access to Augusta National. I've been there and loved it.
Instead, this Quixotic (defined as: exceedingly idealistic; unrealistic and impractical) endeavor has at its core my desire to cover the event as a journalist, a broadcaster, a writer. I want to gather under the oak tree and ask questions of the world's best players. I'd like to step foot in the media center where my colleagues in the print world have been gathering since time began. I'd like to share a sliver of the magical Masters experience with the Michigan Golf Live audience that is just beginning to shake off the effects of a brutal winter, craving a sign that spring will indeed arrive.
And I can't get in.
Over the last 15 years, I have followed the Augusta National protocol for requesting media credentials. It's funny how the innocence of "youth" leads one to a level of illogical optimism. I was certain that after receiving my meticulously crafted letter, all that was left for me to do was wait by the mailbox for the delivery of my acceptance letter. After all, that's how it works for every other golf tournament on the planet – Apply. Plan travel. Attend. No speed bumps along the way.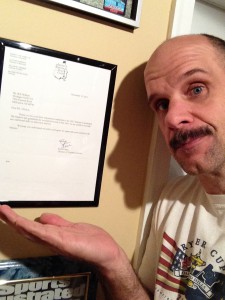 When the first rejection form letter arrived back in the early 2000s, I was fairly certain a mistake had been made, so I wrote a follow up letter to clarify my desire to work the tournament. That clarification by me  made a world of difference because the reply was not a typical "thank you for your interest" form letter. Nope. Instead, I received the first of what would be many letters over the years with the general theme of "we know who you are and it still doesn't matter. We don't want you here."
I began collecting those letters and framing them in my office. Why do such a silly thing? Because it would make the inevitable celebration all that much sweeter once the acceptance letter came "next year."
I'm still waiting. It's almost as if the lords of Augusta have mistakenly arrived at the conclusion that they will be able to host a world-class tournament without me being there. Imagine taking that risk!
Each November I write the letter. Each January I get the rejection. It became an annual rite of winter that producesd considerable frustration. The only positive coming from it all was the ability to add one more framed rejection to my wall of inferiority.
And then, they found a way to drive me even further down. Instead of sending a letter in the mail and granting a momentary loss of breath at the site of the Augusta National logo on the envelope, they now simply send an email.
Yep, the same form of communication favored by the son of the Nigerian Prince (man, that guy is always getting in hot water!) is now the preferred form of communication by the earthlings charged with managing heaven's golf course.
My 2014 rejection notice came from a very nice lady named Martha. She kindly informed me that not only was I not welcome to attend this year's Masters but until our program began broadcasting globally, we would not be able to attend.
It was a slapdown couched in southern hospitality packing an extra powerful punch as we head into the 15th anniversary season of Michigan Golf Live.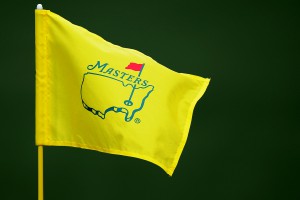 How special!  Not only will we not be commemorating a 15th season by broadcasting from The Masters, but we have now been reduced to an inconsequential speck on the media radar until that day when we launch new affiliates in Thailand.
So, as this year's tournament unfolds (unless it's cancelled due to lack of inconsequential media outlets in attendance), I'll be right there with you…on my couch, watching in HD, wishing for the day the rejection letters cease and my "green jacket" moment arrives.
Will work for pimento cheese.