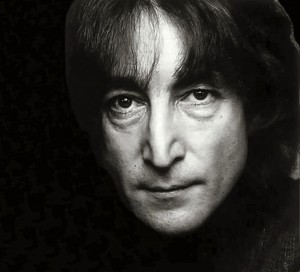 Like so many others that fateful night 30 years ago, I learned of John Lennon's death from Howard Cosell. Yeah, that Howard Cosell. It was a Monday night, of course, the Patriots were in Miami, and, in 1980, Howard was still presiding — in his inimitably pedantic, overdramatic fashion — over Monday Night Football, what in the pre-cable era was the week's premier sports broadcasting event. Howard was respectful of the news, as respectful as his bombastic persona would allow. He treated it as he would a punt returner who has broken clear of the pack with only the kicker to beat.
My dad and I were stunned, naturally. It was legitimately stunning news, after all, and it had been delivered from a most unlikely source, in a peculiar context. If memory serves, the Pats' left-footed, English place kicker — John Smith from Leafield, Oxfordshire — was lining up a field goal attempt when Howard abruptly altered the narrative. The only thing that would've made it more bizarre? If Smith had hailed from Blackburn, Lancashire.
We called my mother into the room. She was the founding and still chief Beatles lover in our family, and John was clearly her favorite. She was 41 in 1980, essentially the same age as Lennon. She had latched onto them from the start; my dad teased her for digging a band whose enthusiasts were, at that stage, mainly 13- and 14-year-old girls. But my mom possesses a keen musical sensibility and her early support for their chops was more than justified in the years to come. She teared up as she listened to Howard bloviate, then left the room.
Over the Thanksgiving holiday I watched on TV a superb documentary called "LENNONYC", about the former Beatle's decade in New York City. It was an eventful 10-year period that followed hard on the Beatles break-up, in 1970, featured a gaggle of outsized characters, and spanned a remarkable procession of music-making, protesting, drug-taking, deportation-resisting, legal wrangling, breaking up, getting back together, child-rearing and, ultimately, growing up. That was the message one took away at the film's close: Here was a guy who had finally shed the latent adolescence of rock stardom and become a man, in his own right — only to be killed by a psychopath at the exact moment (the release of his new "Double Fantasy" album) this maturity was to be revealed. I don't know that it gets much sadder than that.