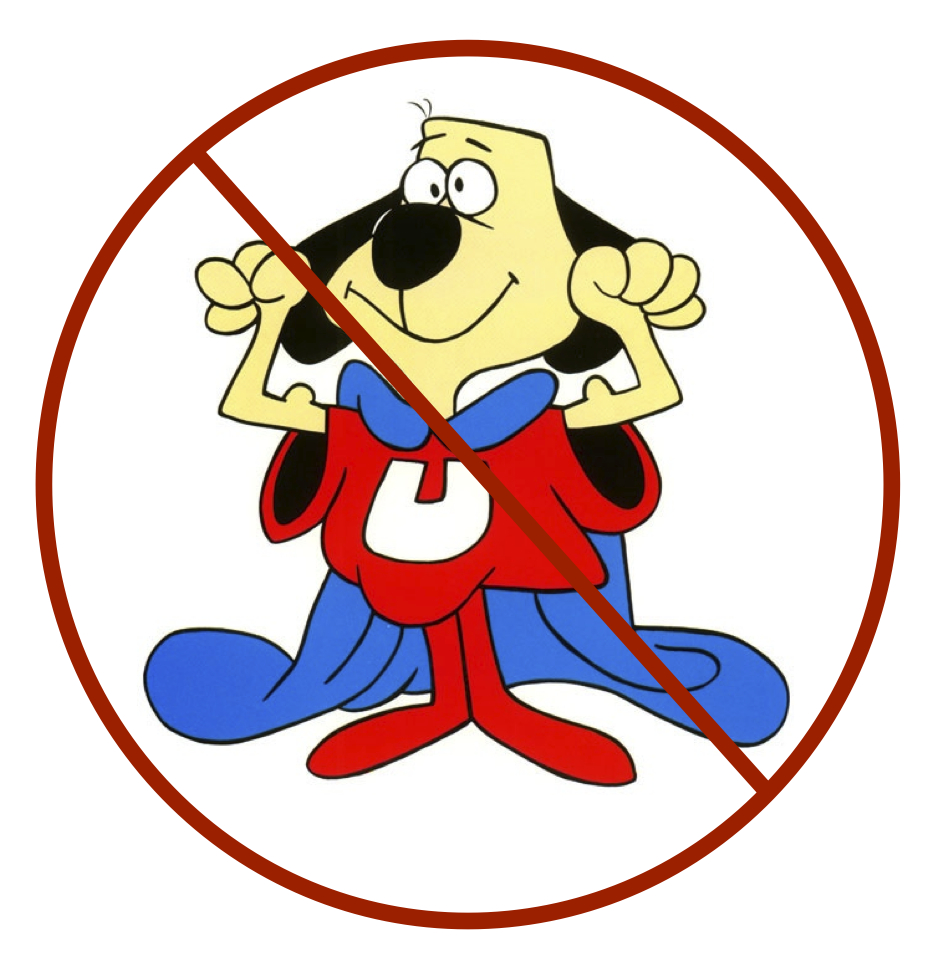 With Tiger back on the scene this week, in search of another major on the peerless stage that is Pebble Beach, we may find ourselves asking whether he's worth rooting for. It is Father's Day weekend, after all. Is it harder to root for Woods in that context, considering all that we've learned about him?
But wait: I've got a larger, more interesting question.
Why did we root for him ever?
I'm not intimating that golf fans the world over should have known Tiger was a heel. I'm merely wondering aloud why golf fans rooted for Tiger so ardently, while rooting against the Bob Mays, Y.E. Yangs and Trip Kuehnes of the world.
Given a choice, we prefer to live in a singular time. It's one important reason why we can't take our eyes off Tiger and continually compare him to Jack Nicklaus. They are the best of all time, our time. This urge to confirm that our stay on Earth spans momentous periods in history is why Grandpa still natters on about the severity of snowstorms in his day, why he moans that today's ballplayers can't compare with those in the 1950s… It's why we have something called The Greatest Generation.
Still, in the world of sports fandom, while we recognize and quietly root for dominant teams or individuals to achieve this greatness (a greatness we can brag about to our grandchildren), there has always been room for The Underdogs. We also root for them because their stories are irresistible, right?
Only a cad (or a Colts fan) could have rooted against the Saints in the most recent Super Bowl. Who but a Yankees fan doesn't routinely back anyone who might face them in post season? When UCLA won those 88 games in a row under the recently departed John Wooden, who didn't root for someone to knock them off?
But golf is different.
There will always be a minority who will root against Tiger or Phil or Ernie, I suppose. But it is a distinct minority. Why is this so? Especially in a sport where, intellectually, we know that the lowliest shit-kicking pro can beat Tiger, Phil or Ernie on any given day… Why, in golf, are surprise winners Humpty Dumpty, and not Cinderella?
It's my feeling that we golf fans, we golf media harbor a most peculiar Cinderella Complex, an Underdog Aversion, if you will. When confronted with the prospect of a major title going to Todd Hamilton, Ben Curtis, Mike Donald, Rich Beem or Bob May, a good many of us reflexively hold our noses and root against them.
Think back to 2003, when Todd Hamilton's tentative 2-iron faded into the right rough on the 72nd hole at Royal Troon. This is where I first recognized this counter-intuitive emotional tug. Surely this is where the wheels come off, I thought. The steely, tactical golf Hamilton had displayed through 71 holes of the Open Championship had been admirable and courageous on so many levels. But clearly, with this loose tee shot, it had morphed into something less sightly. Surely this was the first of several lug nuts, loosened in the glow of Els' consecutive birdies at 16 and 17, to bound aimlessly across the firm Ayrshire turf.
And here is the truly dark and twisted part: The emotion we golf observers experienced at Hamilton's apparent collapse wasn't disappointment. It was relief. Deep down, something inside us wanted this to happen. Somehow we all felt that it would be more satisfying to have a "name" victor.
But honestly, why would I root against Todd Hamilton? Why would anyone?
We had the same feeling the year before when Ben Curtis, playing several groups ahead of the leaders, slowly emerged as the unlikely favorite at Royal St. George's. As the no-name Curtis waited in the clubhouse (he finished early and watched the leaders all fall away, you'll recall), an anxiety permeated golf's fandom and media horde. Surely, we reasoned, Tiger or Thomas Bjorn or Vijay Singh would do what their pedigrees demanded of them — what we demanded of them — and claim the Claret Jug from this… this interloper! Or would they…
I felt it, and it wasn't a new feeling. I had the same feeling when Tiger and Bob May dueled at Valhalla in 2000. Great tournament. Great playoff. Great major victory.
But would golf fans and media have thought so if May had prevailed instead?
I don't think we would. We quote Carl Spackler enough. Golf fans should back the kid out of nowhere.
But we don't. Why?
Why are golf fans so Underdog averse?
The simple answer, though not the most flattering to the game, is that golf fans and golf media are pretty flagrant front-runners. We want champions to win again and again, and we are curiously galled when someone like Curtis or Rich Beem or Orville Moody or Tommy Aaron wins/absconds with a major. Indeed, we find ourselves rooting against them as the tournament plays out, or, if we're looking back, trying to explain them away.
Part of the reason I was thinking about this in the context of Todd  Hamilton was the run of major winners on either side of his British Open victory in 2003. After Woods won the 2002 United States Open, nine different players won a major championship. Seven of those players had never won a major before: Rich Beem, Mike Weir, Jim Furyk, Ben Curtis, Shaun Micheel, Mickelson and Hamilton. Some of those players were among the world's elite and remain there. But Curtis, who won the British Open a year later, and Micheel, who won the P.G.A. Championship in 2004, had never before won a tournament, much less a major.
At the time, Hamilton was a far more accomplished player; he had won four times the previous year in Japan. But even golf fans who knew this — and we were informed of it many times during the broadcast — couldn't resist the notion that his winning would be something of a letdown.
I went back and checked the TV ratings from the 2003 British Open. Sunday's telecast pulled a 4.6 — a surprise considering this relative unknown came out of nowhere to hold off one of the sport's biggest stars (Phil Mickelson) and nip another (Ernie Els) — in a playoff. But is it a surprise? Compare that number to the record 6.4 share achieved on Sunday in 2002. That British Open, at St. Andrews you'll recall, was done and dusted by Saturday noon. The entire Sunday broadcast was completely devoid of competitive drama, a simple coronation for Tiger Woods. Yet it was the most watched Open Championship in history.
The record U.S. Open TV rating? It came just a month prior, when Tiger won by 15 strokes at Pebble Beach.
What else but overt front-running hero worship could explain numbers like these?
•••
It would be easy to blame the media for this phenomenon, which persists to the current day, of course. With 24/7 capacity, it churns out a stunning amount of analysis and prognostication. Inevitably, the talk and words and imagery center on known quantities — our stars, our heroes — and it's not unreasonable to assume this would have an effect on our involuntary rooting interests.
However, I think it goes deeper than that and predates the modern media age. Bobby Jones wasn't just favored to win every time he teed it up; fans preferred that he win time after time. Ben Hogan had won 8 majors by 1955, yet when he faced Jack Fleck in the 1955 U.S. Open, we wanted the Wee Ice Mon to win another one.
Sometimes the form we staunchly perceive holds, and a sort of anti-Cinderella justice is done (read: Van de Velde at Carnoustie). Other times the impossible happens (say, Fleck slaying Hogan at Olympic in 1955). In either case, we might have enjoyed the rags-to-riches theater through 70 holes, but when push came to shove we wanted the proven quantity to prevail.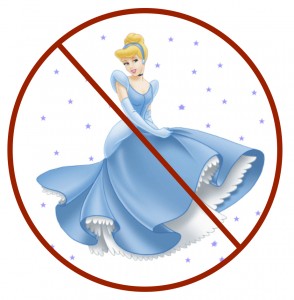 The uncharitable way we view these David vs. Goliath duels, in retrospect, is revealing. Fleck, after all, is only a single letter from fluke. Fate clearly intervened on his behalf — and we're still irked about it. Beat the Great Hogan? How dare he!
Admit it: When Steve Jones nipped Tom Lehman at the 1996 U.S. Open, when Scott Simpson held off Watson at Olympic in '87, when unfancied Michael Campbell bested Tiger at Pinehurst in 2005, when Zach Johnson slayed Goosen and Woods in the '07 Masters, when Lucas Glover outlasted Mickelson at Bethpage just last year, the results were tinged with disappointment. In major championship golf, we want our stars to come through.
Y.A. Yang at last year's PGA: Were you rooting for him? I mean, why would you NOT root for the first Asian to win a major. Still, I'm betting that you treated him exactly like you treated Rocco Mediate during the 2008 Open at Torrey Pines — pleased to see him fight so gamely, but ultimately hoping to see Tiger prevail.
I'm sorry: That's twisted.
I don't see this dynamic as fully developed in other sports. Yes, there are some who delight in team dynasties (mostly media, as it makes prognostication, the new modus operandi of sports punditry, easier), but no one begrudged the Patriots their miracle Super Bowl victory in 2001. In much of the country, rooting for the Yankees to win yet another World Series is akin to backing the tanks in Tianamen Square. And so we delighted in the Marlins and Diamondbacks having their moments in the sun, in 2003 and 2001, respectively.
Golf is different, and not because it's an individual sport. Do we not root against Venus Williams, then Serena, now Federer and Nadal once their major victories become so common as to seem preordained? Okay, maybe in the quarters we root for Federer, to set up a killer final vs. Nadal. But in that final, should someone like Robin Soderling gain it, as he did in the recent French Open final, we root for him — the Cinderella story. Track and field history is littered with inspirational tales of Underdogs who claimed Olympic gold and, by their unlikely efforts, our hearts.
But golf, for some reason, engenders a different sort of response.
There's a corollary to this dynamic that pertains to venue. For example, some observers consider in retrospect Open winners from, say, the Olympic Club in San Francisco — Fleck (over Hogan), Casper (over Palmer), Simpson (over Watson), Janzen (over Stewart) — and conclude the course is somehow diminished because it doesn't produce "great champions", whereas a track like Pebble Beach (Nicklaus, Watson, Kite, Woods) does.
This, of course, is a canard of the first order, brimming with conceit. No one doubts the rigor and major-championship fitness of, say, Oakland Hills, even though it served up champions like Andy North and Steve Jones. Indeed, Hogan won there in 1951 and Gary Player in the '74 PGA.
Conversely, does Tiger's win at Valhalla peg the layout as "great champion producer"? I think not.
But you've heard these arguments. It's part of golf trying to cover its tracks (those left by glass slippers).
If Orville Moody wins the Open, there must be an explanation (The Champions Club in Houston: poor venue). Yet behind this sort of prattle we see again the front-running gene seemingly inherent to golf's rooting interests. When our heroes fall short of the brass ring, we politely applaud the Underdog and blame the golf course.
•••
We prefer our major championships to be memorable affairs — and recalling Todd Hamilton's win in the coming years will be taxing. Can this curious dynamic can be explained, in part, by sheer laziness? It's surely more difficult to recall the 1969 U.S. Open because Orville Moody just happened to win it. Perhaps we sense this ahead of time and subconsciously root for stars so we can muse more readily in the grille room about, say, Nicklaus beating Aoki at Baltusrol in 1980 — not the other way around.
History, so central to golf, plays another role here. Major titles are the sticks we use to measure a player's place in the game's ongoing epic. We want to believe Nicklaus won 18 majors for a reason. By the same token, we want to believe there's a tangible reason why Colin Montgomerie and all the other unfortunate souls — from complete unknowns to those who've worn the Scarlet BPNTHWAM ("Best player never to have won a major") — haven't. The prospect of Mike Reid running away with the 1989 PGA just wouldn't have satisfied (thank goodness Payne Stewart caught and passed him, eh?).
Basically, until you've won a major, you're not even on the radar screen of history. At best you're an outsider with delusions of grandeur, a bit player on a grand stage with the gall to challenge golf's natural order.
As golfers, we accept as fact that the crucible of major championship play will validate the winner as a "major champion". Golf fans really, really want to believe that major winners are a breed apart.
It's commonplace, of course, for lesser-knowns to win from week to week on The PGA Tour — more so nowadays when top 30 players are so rich, they play increasingly abbreviated schedules, thereby diluting fields. But we have different expectations for major championships. We expect them to produce something better. Otherwise, what exactly makes them so "major"?
Since 2002, there have been 37 major championships contested. Of those, "name" players have won 24 of them. That leaves 13, more than a third, won by Underdogs: Cabrera, Glover, Cink, Yang, Immelman, Johnson, Campbell Hamilton, Weir, Curtis, Micheel and Beem (I gave the benefit of the doubt to Geoff Ogilvy, Jim Furyk and David Toms who seemed just too established to include here).
The truth is, while winning one of golf's major championship might buttress the reputation of an established star, winning one does not validate an Underdog as a "great" player. In an ass-backward sort of way, the victor validates the major — and the venue.
This, in my view, sits at the heart of golf's curious Cinderella Complex. Despite all the drama such a story might provide, ultimately we prefer that majors not be tainted by the ambivalence we attach to that sort of victory.
Our only hope, should someone like Hamilton or Glover be fortunate enough to spit in the face of history, is that he subsequently solidify his place in the Pantheon with a second, or "confirmation" major. Fuzzy Zoeller may be the best example of beating this stigma. John Daly and Lee Janzen and Angel Cabrera all managed to secure their legacies in this way, but not to the same extent and there are no guarantees. We continue to look askance at Daly, for example, whose behavior has kept him from golf's hero-worshipping bosom. We remain puzzled by Andy North, whose two U.S. Open titles were his only professional victories.
Clearly it's a fickle process, but there is one man who beats even Fuzzy's redemptive example. This fellow's first major was certifiable Cinderella material, and he achieved it at the expense of golf's standing hero, it's most popular player at the time, maybe of all time. It took years for this guy to win enough majors to earn golfdom's forgiveness.
People forget the extent to which Jack Nicklaus ("Fat Jack") was reviled when he dethroned The King at Oakmont in 1962. He confirmed his standing with an additional 6-8 majors before golf fans finally forgave him… Shows it can be done, I suppose. But it's asking quite a lot.