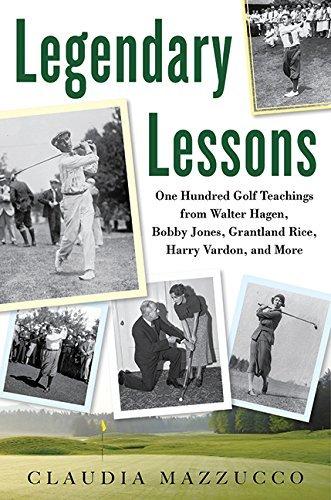 A classic, by definition, retains its relevance over time. Golf instruction while beginning in a hit-and-miss fashion began to accumulate classic relevance about a century ago. With the exceptions of making allowances for the advances in equipment and golf course conditions, little has really changed. The game has always focused upon the physical/mechanical and more recently the mental/strategic aspects and largely ignored the emotional/spiritual aspects and continues to do so. Yes, video and body sensors have improved the delivery system, but the fundamentals have little changed. Anyway, though the egos of today's well-marketed instructors may cry otherwise, there has been little new of value in the past several decades – just the sage repackaging or re-discovery of the old.
The best of the original teachers' work remains as fresh, elegant, and relevant today as ever. I've taught, witnessed first-handed today's most visible instructors, scoured several hundred books on the subject, and earned a Ph.D. in the field, so it's a joy to visit and revisit these lessons. The challenge, however, is that these works are often scattered, buried in out-of-print texts or magazines, and generally just not convenient to find. Not anymore.
Editor Claudia Mazzucco has thoughtfully researched thousands of magazines and books, and weaved together texts, research, and personal vignettes of these classic teachings and put them succinctly into "Legendary Lessons." Here you can quickly glean the best of Alex Morrison, Ernest Jones, Walter Travis, Gene Sarazen, Bobby Jones, Willie Park, Grantland Rice, Walter Hagen, Glenna Collett Vare, Bernard Darwin, Francis Ouimet, the Wethereds, Harry Vardon, Harold Hilton, and Jim Barnes just for starters.
"Legendary Lessons" features more than 120 different 1-2 page excerpts or backgrounds of these classic highlights. As such, it is a great "first-stop" to help spawn your own improvement or alternatively to begin to research these people and their messages more completely. Interestingly, you will find that perhaps not every message may apply to you or even to today's equipment or today's very differing golf course conditioning, but each is an illuminating view back into how the game and instruction evolved.
If you consider yourself a student of the game and instruction, I heartily recommend "Legendary Lessons" as a most interesting addition to your library!