In this highly anticipated list there are few surprises.  With apologies to Ryo Isikawa, Alvaro Quiros, Martin Kaymer, Sergio Garcia, Aaron Baddely, and others, here is a list of the current hearthrobs on the the golfing planet.  The list is the result of interviewing skads, gads, and globs of discriminating women who claim to follow the men's professional game.
9.            Ian Poulter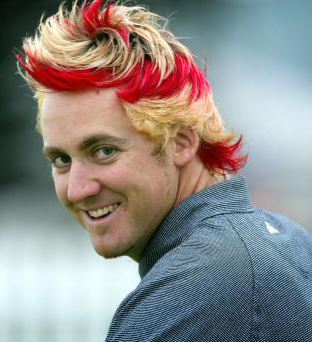 The "Doug Sanders" of middle-aged golfers, this Rod Stewart-looking pro has just enough bravado to pull off his airy-fairy outfilts.  Your mother might let you date a man of this ilk, but what would your father say?  I know what Ben Hogan might utter.
8.            Matteo Manassero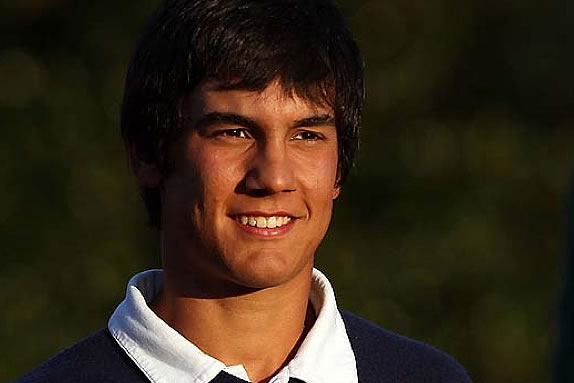 Matteo Manassero is the European Tour's male answer to American LPGA player Lexi Thompson, this teenager attracts hordes of viewers across the pond, and makes Rickie Fowler look old.
7.            Trevor Immelman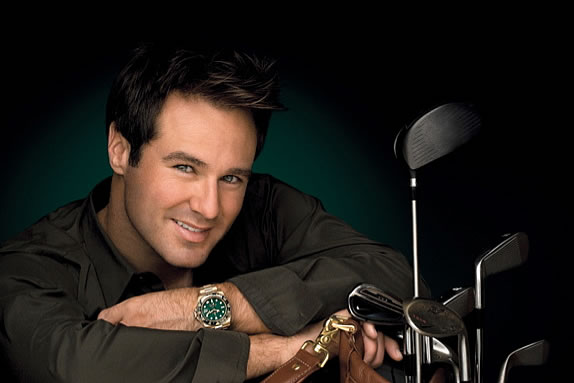 With or without his transition lenses, former Masters Champion Immelman can turn heads even if he isn't much taller than a tee.
6.            Camilo Villegas
Will this hot Columbian get back on his fast track to stardom?  Rumors are that his little brother is just as exciting and it was one too many one-legged spiderman putting squats that has slowed him down.
5.            Freddie Couples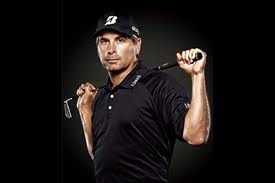 'Geritol Jerry' never seems to go out of style as he wears gray well.  Just get him an appointment secretary to handle all his women, a good divorce lawyer, and a fix for his bad back, and he's a happy camper.
4.            Rickie Fowler
Rickie's the "Justin Bieber of the golf set."  Fowler doesn't exactly define handsome as much as he is the male version of pretty.  Currently his on-course performance marks him more as "the Natalie Gulbis of the PGA Tour," never yet winning a Tour event on American soil.
3.            Kyle Stanley
A newcomer to this list by virtue of his recent outstanding play and beating Rickie Fowler to the winner's circle, Kyle Stanley has become a 'ripped' version of his former self and with that stubble of a beard has to have the women taking notice.  A magnificent rally to win his first tournament after failing to win the week before in spectacular fashion indicates Stanley has true grit.
2.              Adam Scott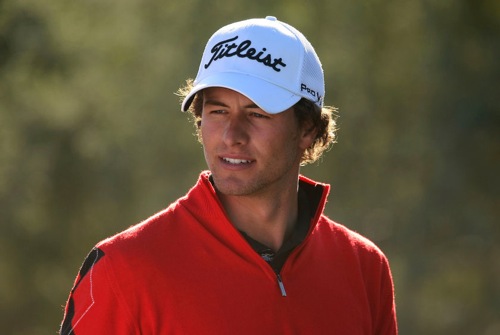 Nothing new here.  Adam Scott's boyish charm and his resurgence as a player who can actually win keep him high on the PGA charts and nearly first in the eyes of women.  A golfer that Mothers would want to date if their daughters don't first.
1.               Gary Golf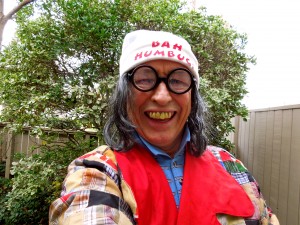 Scientists now suspect that Gary's iconic smile may be the real cause behind global warming.
The most charmed of all in the game is Gary Golf.  Termed "Golf's Most Interesting Man," many woman have shared that they would leave their husbands for Gary before you could say "three-putt!."  When not setting course records, altering the flow of ocean currents, or coaching world leaders, it is rumored that this ruggedly handsome man makes out his foursome with Brit Sophie Horn, Aussie Anna Rawson, and Italian Sophie Sandalo.
Below:  Gary Golf is caught deep in thought contemplating the future of the belly putter and is then surprised by the paparrazzi .