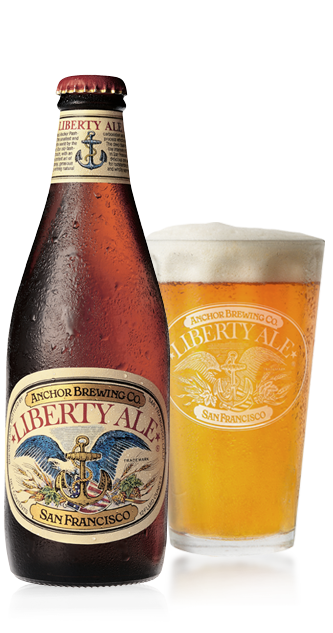 [Dec. 19, 2012] There is, I realized once the proposition was put to me awhile back by Darin Bunch of Golf Getaways, a vast difference between a beer you would choose if you could drink only one beer for the rest of time, and a beer you would choose if time was, at last, up.
If limited to one beer for the rest of time–but not limited as to how many I could have–I wouldn't choose anything overly potent, for example. I wouldn't want a challenge every time I lifted a glass.
But I would want something with enough agreeable depth of flavor that it would have a chance of holding my interest. Though the premise is actually horrifying in this day and age of so many beer possibilities out there, I'm pretty sure I could make do the rest of the way with Anchor's Liberty Ale.
However, when it comes down to the last beer–the final roundup–two things are certain: I'd make it a strong one, and I'd make sure it comes in a big bottle. Which immediately rules out the choice of Orval, the Trappist-brewed beer from Belgium that is one of my all-time favorites, but comes only in 11.2-ounce bottles.
Other Trappist Ales would do nicely, and have a notion of divinity clinging to them, which could prove useful in the end time: Chimay Blue, Westmalle Trippel, Rochefort 10 or, if there was any easy way to get one's hands on it, Westvleteren 12. Any would suffice if the end is still far off.
(Westvleteren 12 did make a recent appearance on these shores, but in limited supply to about 20 states, with boxes of six bottles and two glasses going for $85. I was in Provisions today, a classy food and spirits shop in Northampton, Massachusetts, one of four places in the state to nab some of the allocation (there were two in Vermont north of me). On the day the beer became available, December 12, there was a line out the door and the shop ran through its provisions in five minutes.)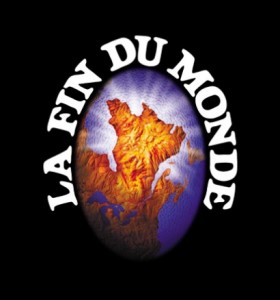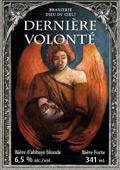 The Mayan calendar is also in the news, suggesting that the end of the world will be arriving at midnight, Dec. 21. That's tomorrow night, folks. The logical beer pick might be Unibroue's La Fin du Monde (literally, "the end of the world"). And I recently enjoyed another Quebecois brew that might serve, Dernière Volonté ("Last Will") from the Brasserie Dieu du Ciel in Montreal.
If I feel the earth starting to move under my feet, however, I'll try to make it down to my beer cellar (i.e., the garage), where I've been aging a few bottles of the Sierra Nevada Our Brewers Reserve Grand Cru.
It was brewed in 2010 to celebrate the Chico, California brewery's 30th anniversary and released last year. The beer is probably no longer in the marketing pipeline, so I figure I'm better off than all those folks who were waiting in line for the Westvleteren 12.
The Grand Cru is a strong beer lover's dream at 9.2% ABV, but with all the depth and complexity one can hope for in a beer. It's actually a blend of three beers–Sierra Nevada's flagship Pale Ale; its annual holiday hopfest, Celebration Ale, and its lid-lifting Bigfoot Barleywine-Style Ale. An added fillip is that the Bigfoot was aged in oak before the blending.
The commingling end result of rich malt, hops and wood would help in facing the end result with a smile–and going out with a bang instead of a whimper.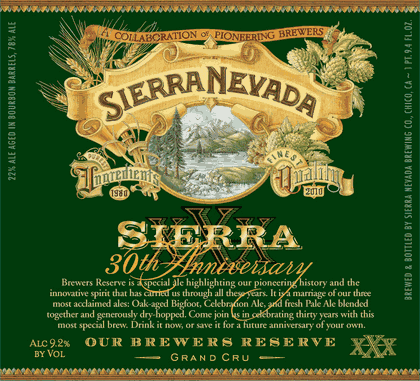 * * *
(I made mention of this is in an earlier post about local options for buying good beer. To the shops cited there, I would certainly add Provisions in Northampton, Massachusetts, and TruBeer just a bit further south in Easthampton. The former also has an extensive wine department and gourmet food choices; the latter is a smaller, but purely beer operation. The breadth of the selections in both are downright staggering, and that's before you even drink any of the beers.)