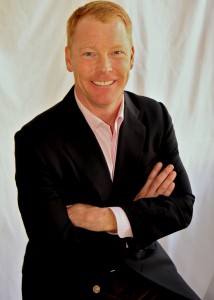 TheAPosition.com contributor Brad King wears many hats in the golf industry as a writer, editor and media relations consultant. Since 2002, he has run Brad King Communications Inc., a public relations team that incorporates Brad's media expertise and publishing experience to generate positive client exposure.
A native of Durham, N.C., and a graduate of the University of North Carolina at Chapel Hill, Brad began his career as an Atlanta sportswriter including five years as a writer and columnist for the Marietta Daily Journal. He covered the 1996 Summer Games in Atlanta for Sports Illustrated, and later added a master's degree in mass communications with a specialization in print journalism at the University of Georgia, where he concurrently wrote for and edited both Georgia Magazine and Bulldog Magazine.
In 1997, Brad became a golf writer and editor based on Hilton Head Island, S.C., where he served as managing editor and later senior editor of LINKS Magazine, and wrote comprehensive cover stories and opinion columns for the magazine covering professional tours, world-wide travel and the game's most revered legends. After leaving LINKS to open Brad King Communications in 2002, for five years Brad penned the golf column for Hilton Head's Island Packet newspaper and his work continues to be published regularly. Brad has edited and contributed to numerous book projects, and he teamed with renowned journalists James Dodson and Lee Pace to produce award-winning editorial coverage of the 2005 U.S. Open and the 2007 U.S. Women's Open for the Southern Pines Pilot.
For more than a decade, Brad has served as an advisory board member for Georgia Magazine, the University of Georgia's alumni magazine; and he is a longtime member of the Golf Writer's Association of America (GWAA) and a member of the North Carolina Golf Panel. He has twice been recognized by the GWAA for editing and column writing, and by the South Carolina Press Association for newspaper column writing.
For samples of Brad's work, please visit his company's Web site www.BradKingCommunications.com.