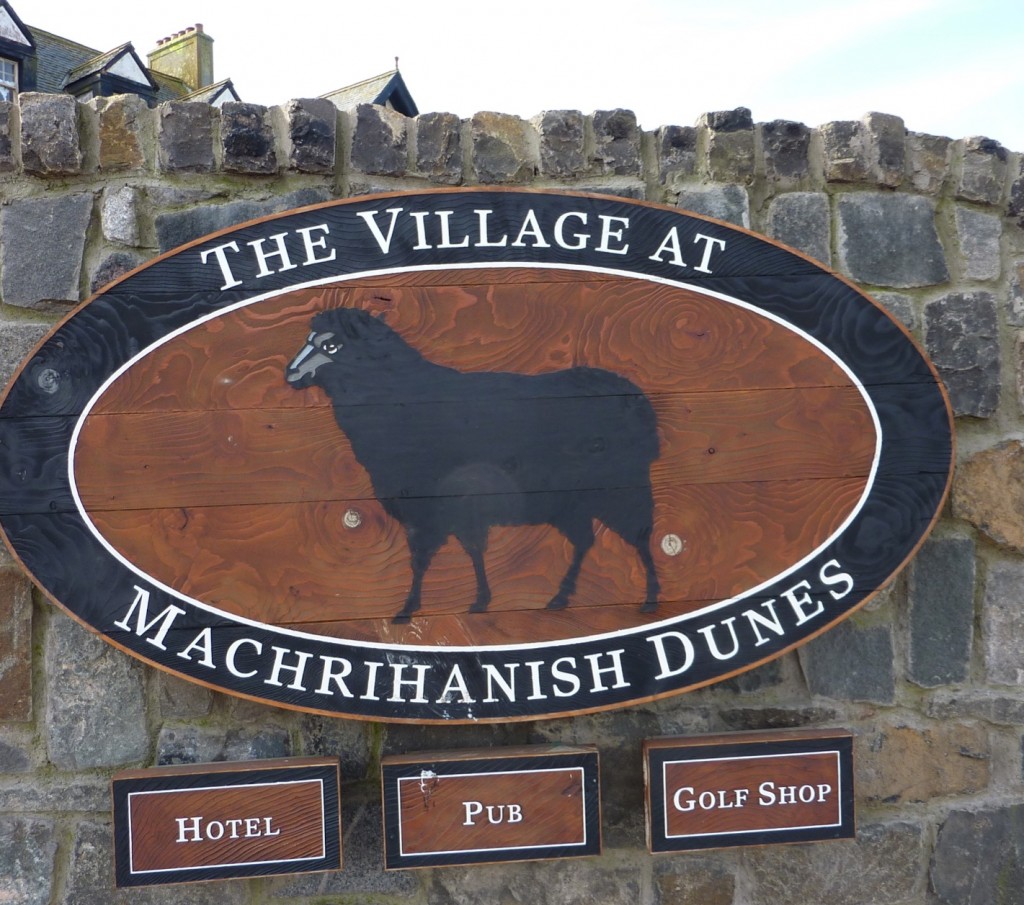 In March 2010, thanks to VisitScotland and the folks at the Village at Machrihanish Dunes, I had a sneak preview of the new Machrihanish Dunes Golf Club at the southern end of the Kintyre Peninsula. I'd like to think I was one of the first to tread on those supernatural fairways.
Now as one of the Scottish Golf Road Warriors, I'm on my way back, courtesy of the same hosts. I hesitate to say that Machrihanish Dunes was "built" by course architect David McLay Kidd because Kidd's philosophy was to reveal what Mother Nature and Father Time had created. Hence he moved as little earth as possible.  The course sits on approximately 275 acres and Kidd disturbed only seven acres during the construction of the Dunes.
Coincidentally, back in 1876 when Old Tom Morris journeyed from his home in St. Andrews to help the folks at the much older neighbouring Machrihanish Golf Club expand from 12 to 18 holes, he declared the links "had been specially designed by The Almighty for playing golf."
I'm looking forward to having another whack at Old Tom's first fairway, arguably the finest opening hole in the world, requiring a crossing over a slice of the frothing Atlantic Ocean.
Since my last visit, the project's Southworth Developers have been busy. The Ugadale Hotel was deserted except for rumours of a ghost or two when I was there. Now it's been restored to former glory, complete with a Serenity Spa, which I fully intend to investigate.
Once we Warriors have played the new and old Machrihanish courses, we'll tackle Dunaverty, a local gem, circa 1889, that sits on a fortification site that once sheltered Robert the Bruce.
Happily our trip coincides with grand opening of the Royal Hotel just eight km down the road in Campbeltown, once the whisky capital of the world. It would be criminal not to toast the occasion with a few drams from the Springbank Distillery.
Then thanks to PerryGolf, we Warriors will board the Kintyre Express, an ocean taxi that will deposit us at Troon, smack dab in the middle of plenty more fabled links courses on the Ayrshire Coast: Dundonald, Western Gailes and Turnberry…to namedrop a few.
We'll spend our last couple of nights pretending to be "to the manor born" at Mar Hall Golf & Spa Resort.
Digging through notes from my previous visit I came across this quote from the editor of The Campbeltown Courier, written in 1876.
"The game of golf is peculiar to the east of Scotland, but it never succeeded in getting a footing in the west. It is consequently quite a novel game in Campbeltown and it remains to be seen whether it can be successfully carried on."
I think we have our answer, dear editor. Stay tuned.