Friday, in the second round of the PGA Tour's Honda Classic, Rory McIlroy walked off after shooting 7-over-par through the first eight holes. He later blamed his exit on a bad wisdom tooth. The excuse from the no. 1-ranked-player in the world came off as lame. It was a surprise to most of the golfing world.  McIlroy doesn't have the reputation as a quitter.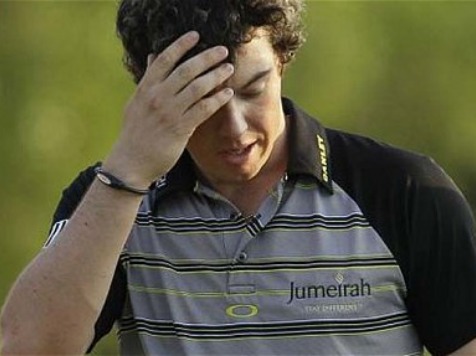 During Sunday's broadcast of the tournament on NBC, Jack Nicklaus, who designed the PGA National Champion Course in Palm Beach Gardens, Fla., where the event is held, commented on McIlroy. Not too long ago Rory signed a massive endorsement deal with Nike and is now playing Nike clubs, which appears to be part of his problem.
Nicklaus said he spoke with McIlroy on Monday.
He said he was, "struggling with his irons but he felt confident," Nicklaus recounted.
Nicklaus said he gave McIlroy some advice telling him, "You're too good of a player, the clubs will not make that much of a difference," he said then laughed.  "Maybe that's easy for me to say."
Or maybe, Nicklaus knows exactly about what he's talking. He recounted that in his day he played MacGregor irons in the U.S., England Slazenger clubs in England and Australia Slazenger clubs in Australia. Nicklaus also played the English small ball, the Slazenger B51 small ball and the MacGregor small ball.
"I was able to go back and forth back and forth it wasn't that big of a deal," Nicklaus said. " Maybe the guys today, maybe they're so used to having one thing but I always feel like it's your talent that plays and not the club."
Nicklaus, though, predicted McIlroy will bounce back.
"When Augusta rolls around he'll be fine," Nicklaus said.