According the National Golf Foundation, 157.5 (18-hole equivalent) courses closed in the United States in 2013, while 14 opened, for a net loss of 143.5, the eighth consecutive year there were fewer golf holes in December than there were in January.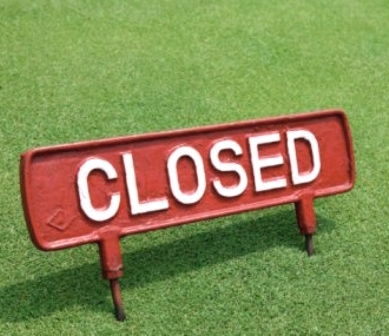 Of the courses that were shuttered, it was the public sector that took the biggest hit. According to the NGF, 151.5 public layouts shut down. Of those, 144.5 were daily fee and seven were municipal. Six private courses also went under.
According to the NGF's Dashboard news letter, "these closures were disproportionately seen in lower priced public facilities – 66% of total closures were among courses with a sub-$40 peak greens fee."
The public sector gained 8.5 courses in 2013, with eight of those being daily fee and .5 being municipal. The private end had a gain of 5.5 courses.
The NGF continues to insist the shrinking golf course pool is for the better.
"The overall reduction in supply is a gradual, natural market correction of the existing imbalance of supply and demand," reads the press release. "Since the market correction began in 2006, there has been a cumulative net reduction of 643 golf courses (18HEQ), which represents a drop of about four percent off the peak supply year of 2005. However, the cumulative decline over that period should be considered in context. Over the 20-year period from 1986 to 2005, U.S. golf grew by more than 40%, as more than 4,500 new courses were added."
Not surprisingly, the NGF foresees the downturn continuing.
"The gradual market correction is expected to continue for the next few years. Annual net reduction of supply should be in the 130-160 range, helping us inch toward a healthier supply and demand balance."
Of the courses that opened, the article in Dashboard touted two high-end private layouts and not a single daily fee course, affordable or otherwise.
The NGF lauded Dismal River  and the Cliffs at Mountain Park. Dismal River, which added a Tom Doak-designed 18-hole course to its Jack Nicklaus 18, is an invitation-only club in Mullen, Neb. Gary Player designed The Cliffs at Mountain Park, a component of a luxury residential community located in the Blue Ridge Mountain of South Carolina.