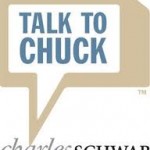 Charles Schwab Investment Company over the last couple of years has promoted its "The Mentor Project" which are short documentaries pairing seasoned PGA Tour professionals with younger Tour professionals to give the advise and guidance so that they can become better players and better citizens. What a bunch of hog wash.
First, I don't know how the selection process works as to what players get paired together to do this little "big brother" act, but from what I've seen so far, some of the pairings have left me scratching my head.
Now I can see Bill Haas and his father Jay doing this together. Makes sense, even though I'm sure Bill Haas has heard this stuff until the day he moved out on his own. Tom Lehman paired with Kevin Streelman are 2 Scottsdale guys who probably played a lot of golf together. Lehman is an interesting study, emerging from the Nationwide Tour then on to the PGA Tour and now has become a star on the Champions Tour. Streelman is just getting started and I think fairly grounded in both his game and outlook on life. At least that's the way it seemed to me when I interview him right after he won the Kodak Challenge and a cool Million dollars.
Corey Pavin and Jeff Overton are another pair in this mentoring business. True, Pavin has made the most of his game since graduating UCLA, but Overton has more game in his right hand then Pavin ever did…or will. I don't know if I'd want Pavin mentoring me if only for his sudden switch from being born a Jew and now living his life as a Christian. Wonder if Corey is going into detail about that with Jeff. Maybe Pavin is using this chance to get his anger and frustration out about being "a little guy." something Jeff Overton need not worry about.
Now the latest in this line of documentaries is Johnny Vegas and Ben Crenshaw. Vegas I think has the best deal of all because "Gentile Ben" has been around, is a noted golf historian and has a lot of life experience…and besides the dude can putt! I do think that Ben would be able to put some emotion into Vegas, for which he'd be better off, no doubt.
But what is the point of all of this? Do we really know if these young pros are taking this to heart? Will they put into practice the things that they have listened to? I guess only time will tell and we can then judge their performance on and off the golf course. Personally I think the idea has a bit of merit, but overall I think it's a waste of time. Let Chuck go out and pay for these same old pros to mentor at Boys and Girls Clubs or Foster care facilities. How about bringing your bag of tricks to some jails and youth detention facilities? That would be time better served. You don't suppose ol' Chuck is doing this to help drum up business, do you? Come to think of it, I wonder if Chuck was ever mentored by anyone at E.F. Hutton?