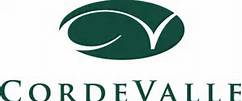 I think that you were to grab a Wester's dictionary and look up the word "CordeValle," the definition would probably be "awesomeness." Tucked away in the foothills of the Santa Cruz Mountains, you will find this 1,700 acre luxury resort where you will experience flowers and meadows, beautiful, massive Oak trees that are hundreds of years old, creeks and waterfalls, a variety of wildlife…oh, yes and a winery. CordeValle is located just 45 minutes north of Pebble Beach and just 30 minutes south of the San Jose airport.
Once you arrive, guest have a choice as to the type of accommodation they prefer. They can select from 3 options; a 700 square-foot bungalow or an 1100-square foot hillside villa or a fantastic 3,100 square-foot fairway home. Keep in mind that CordeValle only has 45 rooms available so your first choice may not always be available, but no matter what type room you have, you can be assured that each is appointed with award-winning amenities and all have views of the golf course.
The golf course at CordeValle was established in 1999. World-renowned golf course architect Robert Trent Jones, Jr. designed this layout that offers a real challenge for every level of player. This Par-72 course offers no less then 6 sets of tees, ranging from 7,360 yards to 5,385 yards. The course rating from the back tees is quite challenging at 76.3 – healthy in anyone's book. The tees and fairways are Perennial ryegrass with beautiful Bentgrass greens. The golf course boasts about 150 bunkers combining vary large fairway splash bunkers with carefully crafted greenside bunkers. I personally found the greens complex to be quite challenging. Most greens have subtle undulating portions that make green reading a priority. One of the things that I really loved about CordeValle is their caddy program. It's not too often in my part of the country where you can see 4 players each with their own caddy. On the other hand, you can opt for a cart while taking along a forecaddie which I would highly recommend if you are playing there for the first time. All of the caddies at Cordevalle are very professional, very experienced and worth their weight in gold for saving you lots of shots. Another advantage to walking the golf course is that it enables you to view all of the beautiful rolling terrain dotted with majestic California oaks and sycamore trees. While I played, there were dozens of wild turkeys roaming the fairways with a variety of birds nesting in the trees seemingly overlooking your every shot. The course at Cordevalle has hosted a variety of very notable golf events. Since the course opened, CordeValle has established a legacy of championship golf that has earned national attention, most notably hosting the PGA Tour's Fry's .com event, the 2011 PGA Cup Matches and the annual Gifford Invitational, one of the most prestigious collegiate tournaments in the country. Just before CordeValle again hosts the Fry's.com Tour event, they will play host to the 2013 Senior Women's Amateur Championship. This course must be good because designer Trent Jones said,"CordeValle is perhaps my finest golf course creation."
Of course it takes topnotch people to run a golf course and resort such as CordeValle. While there, I had the pleasure to meet some of the key players, on the golf side, who make it work. Michael Marion is the Director of Golf Operations & Membership. He is a PGA Master Professional having been at the property since the summer of 2010. Michael is responsible for overseeing all the golf operations including the Fry's .com Open as well as the up-coming the USGA Senior Women's Amateur Championship. Before coming to CordeValle, Michael was the Director of Golf at Pronghorn in Bend, Oregon.
Jonathan Horner joined CordeValle in the spring of 2012 as the Director of Golf Instruction having come from the Jim McLean Golf Academy in Miami, Florida. Horner is a graduate of the PGM program at the University of Nevada Las Vegas where he worked at a few local clubs before moving from Las Vegas. He brings a fresh, holistic approach to learning the golf swing and is sure to be a great asset for both members and resort visitors.
Seasoned veteran Tom Gray is the Golf Course Superintendent at CordeValle. He has more then 3 decades managing nationally ranked courses throughout the United States. He's been at CordeValle since 2006. Being an accomplished golfer himself I'm sure gives Tom that much insight to what's good about a golf course and what needs to be tweaked. He has a staff of about 50 that provides him with enough manpower to keep CordeValle in tremendous shape all year around.
In my next article about CordeValle, I'll talk about the fantastic restaurants, spa and some of the other great amenities that you will find and enjoy at this terrific resort that would make CordeValle an ideal place to hold your next conference or meeting….while getting in some great golf.