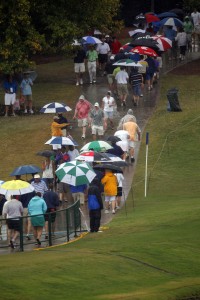 We have a full lineup in my Friday golf report for Crain's Chicago Business.
Have you enjoyed spring thus far? Well, neither have golf course owners. The April weather was a disaster for them. They really will be in a hole if May continues to be cold and wet.
We have two videos this week. In our weekly "Inside the Leather" video, Steve Olken and I discuss the revolving No. 1s in the wake of Tiger Woods' struggles. Is it good for the game?
Short-game expert Joe Bosco debuts with a pressure putting drill that hopefully will have you sinking more putts.
Here's the link to the golf page.