In my weekly golf report for Crain's Business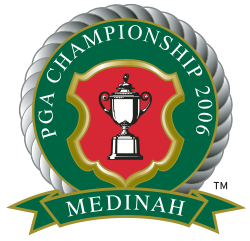 , I write about the possibility of Medinah Country Club hosting another major, most likely a PGA Championship. From the post:
Given the every six- to seven-year cycle, Medinah should be in line to host another major championship by the end of the decade. Future PGA Championships venues are booked through 2018.
"They've expressed an interest in coming back to Medinah," said Don Larson, the club's chairman for the Ryder Cup. "They'd be foolish to ignore Medinah. We're going to set records for ticket sales and hospitality for the Ryder Cup."
In this week's Inside the Leather video, Steve Olken and I discuss caddie Steve Williams' controversial comments following Adam Scott's victory last Sunday. We also examine the impact a caddie has on a player during a tournament.
Crain's course critic H. Lee Murphy gives a rave review for Deerfield Golf Club.
Here's the link to the golf page.