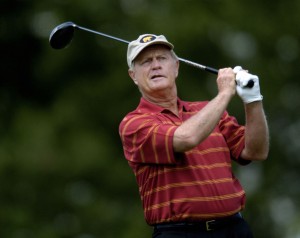 In this week's golf report for Crain's Chicago Business, I write about David Feherty trumping Jack Nicklaus and stealing the show at a First Tee fundraiser Wednesday in Chicago. Also, Luke Donald sought some advice from Mr. Nicklaus on what he should do in majors.
Said Mr. Nicklaus: "I think he's got several majors in him, but he's got to get the first one. He's ready to win. He should win."
In this week's Inside the Leather video, Steve Olken and I discuss the 9-hole alternative for golfers. Tighter schedules means less time to play 18 holes. However, we argue you still can satisfy your golf craving with a quick 9-hole round.
H. Lee Murphy writes about a new course worth a road trip in Southern Illinois.
The complete package is available on the Golf Page.