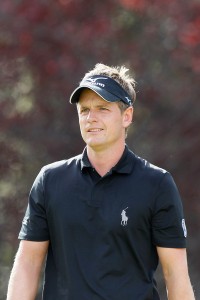 In this week's golf report for Crain's Chicago Business, I write that Conway Farms in Lake Forest looks to be the leading candidate to host the 2013 BMW Championship.
Here's an excerpt:
"Conway Farms probably rates over Cog Hill and the Glen Club in Glenview at this point. Olympia Fields could be in the mix, but if the WGA is looking for a more central location, a course in the far South suburbs wouldn't be it.
"It is about location as much as anything else for the WGA. With the September date proving to be challenging to attract fans, tournament officials are interested to see what would happen if the BMW was held in the North suburbs. The area has a high concentration of affluent golfers who might not be inclined to make the hour's drive to Cog Hill in the Southwest suburbs."
Also don't discount the Luke Donald factor.
In this week's Inside the Leather video, Steve Olken and I discuss whether the upcoming BMW Championship will be the last one held at Cog Hill. The odds don't look good for the course.
In his weekly review, H. Lee Murphy examines Silver Lakes Golf Club in Oregon, Ill.
It's all here on the golf page.