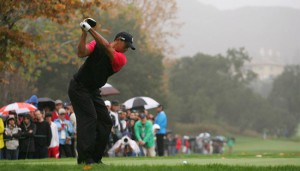 Tiger Woods World Challenge is moving to Florida and the Isleworth Golf & Country club outside Orlando owned by the Tavistock Group. The announcement of the change in venue for also said the 10-year old Tavistock Cup would no longer be played.
The charitable Tiger Woods Foundation which has operated the World Challenge since 2008 said dates for the Isleworth event will be Dec. 1-7, 2014 and the field will continue to be 18 of the highest ranked players and as in the past award competitors with World Golf Ranking points.
"We have a longstanding relationship with Tavistock Group and my friend, Joe Lewis, and I am thrilled to see it grow in support of our foundations," Tiger Woods said. "We've enjoyed 15 amazing years in Southern California, which helped us launch our flagship Tiger Woods Learning Center. It serves as a lasting tribute to the local fans that have supported us year after year. I'm looking forward to this next phase of the World Challenge and what it can bring to Florida."
Format for the World Challenge remains as 72-hole medal-play event and in additon to features an elite field, including notable past champions such as Woods, Graeme McDowell, Jim Furyk, Luke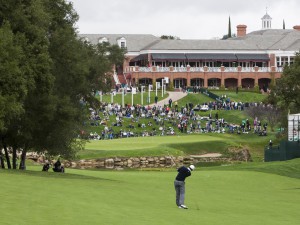 Donald, Padraig Harrington, Davis Love III and Vijay Singh. Woods has won the event five times.
"We have had 10 great years hosting our own Tavistock Cup golf tournament, and we believe this new partnership with the World Challenge will allow us to expand our presence and investment in the game," stated Andy Odenbach, vice president of sports ventures at Tavistock Group. "The World Challenge has become a marquee golf tournament. We are honored to build on its strong history and host the players, sponsors and fans at Isleworth Golf & Country Club."
The Tavistock Cup had been sponsored by Tavistock Group since beginning in 2004 and donated more than $10 million to charities. Woods had held the World Champion ship at Sherwood Country Club in Thousand Oaks, Calif., and Grayhawk Golf Club in Scottsdale, Ariz. The event has raised more than $25 million for the Tiger Woods Foundation and starting next year will make donations to both the Tiger Woods Foundation and Tavistock Foundation.
Photos courtesy Tiger Woods Foundation