Part of the lament about golf on television is, without Tiger Woods on the tube viewership is a way down and advertisers aren't getting the exposure they are paying for.
Well, it's anecdotal of course, but according to a statement from the Golf Channel "THE PLAYERS Sunday overnight rating on NBC up 60 percent over 2014" and the cause obviously was the edge-of-the-chair excitement of the three man playoff. Ricky Fowler won the "almost a major" PLAYERS by eliminating Sergio Garcia after the three hole playoff and then Kevin Kisner in sudden death on the island green 17th at TPC Sawgrass.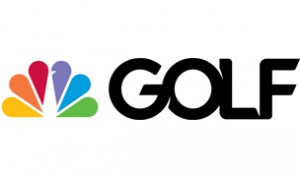 It was the third most watched Sunday of the past year topped only by last month's blowout at the Masters by Jordan Spieth and the battle between Rory McIlroy and Phil Mickelson at the PGA Championship in August with world number one McIlroy winning.
Comparing previous years' of THE PLAYERS this past Sunday also came in third after Tiger Woods' win in 2013 and Henrik Stenson's win in 2009.
More data will be coming to expand on the how much good golf from appealing players is just what viewers crave.
Perhaps as heartening as any fact concerning how many of us were watching the thrilling finish is victory is a solid validation of Fowler. He is not the most overrated player on Tour as supposedly was the case after an anonymous poll of fellow pros conducted by Sports Illustrated.
Can anyone say nattering nabobs of negativity?
Oh, and Tiger? He made the cut on the number and ended up T69 so the man that "moves the needle" like no other in our game was finished before the cameras went live.
Fowler Image courtesy of Cobra Golf