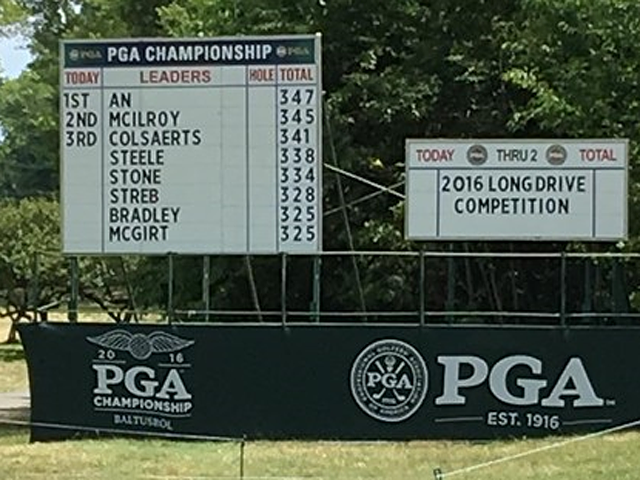 Two years ago the PGA of America realizing how much interest there had been in the long drive competition formerly held before the PGA Championship so they reinstated it. Fans really love seeing their favorites who will be competing for the Wanamaker Trophy in two days put a peg in the ground and swing as hard as they could.
On Tuesday South Korean sensation Byeong-Hun An had the longest drive managing a very credible 347 yards, besting Rory McIlroy by two yards and Nicolas Colsaerts by six.
But wait, Jack Nicklaus at Dallas Athletic Club in 1963 using a persimmon headed driver and a wound balata cover ball took the long drive contest that year with a tee shot just inches under 342 yards. A drive which would have put him third in this year contest.
And, if I've done the math correctly, it means in the intervening 53 years the winner gained an unspectacular five yards. So allowing for the difference in the price of drivers then and now that works out to just over $100 per yard.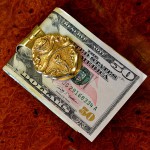 Rather than this being a knock on today's improved technology compared to five decades ago it's more a statement of how unimaginably hard the Golden Bear could hit the ball with vastly inferior equipment. Pictured is the money clip he still carries for the win all those years ago.
Images courtesy of Jack Nicklaus and PGA of America