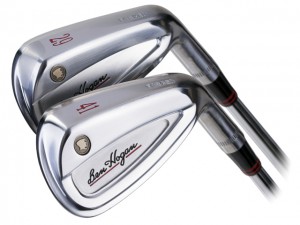 "Reports of our death have been greatly exaggerated." So said Ben Hogan Golf Equipment Company President and CEO Scott Walker in a press release announcing a company restructuring. The voluntary action aimed at cutting costs and streamlining operations included the layoff of most of the company employees, approximately 30, according to a copyrighted story in the Fort Worth Star-Telegram by Steve Kaskovich.
Walker continued in the press release, "While our organization does not look the same today as it did in 2016, we are confident that the changes we are making will make us a stronger and better company in the future."
The release stated that at present Ben Hogan has not declared bankruptcy nor have any lenders foreclosed on outstanding debt.
In 2015 the iconic Ben Hogan brand was reintroduced at the PGA Merchandise Show with a new iron model, the Ft. Worth 15, by the new Ben Hogan Golf Equipment Company LLC after having been off the market since 2008 with Terry Koehler as president and CEO. Koehler had negotiated a licensing agreement for the name with clothier Perry Ellis who had purchased the brand from Callaway Golf in 2012. Perry Ellis continues to make and market apparel under the Ben Hogan name. Koehler formerly worked for Ben Hogan in his original company was also president and CEO of Eidolon Wedge Company.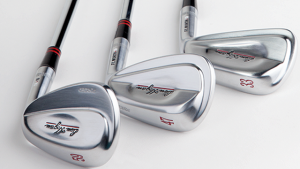 Walker replaced Koehler as president and CEO of the Fort Worth, Tex. based operation in August 2016.
Three different iron models, one wedge model and one hybrid model are currently in their catalog.
A check of OEM's scheduled to exhibit at the PGA Merchandise Show in Orlando starting Jan. 24 showed Ben Hogan Golf Equipment Company as not having contracted for display booth space but meeting room space off the main floor has been reserved.
The original Ben Hogan Company was started by Ben Hogan in 1953 to manufacture clubs to his exacting specifications and quickly gained the reputation of the ultimate "player's irons." Hogan died in 1997 at the age of 84 having sold his interest in the manufacturer some years earlier.