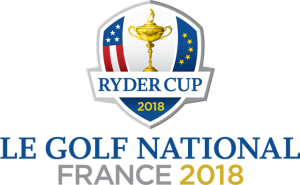 The selection of Jim Furyk as captain of the U.S. squad is the latest in the run up to the 2018 Ryder Cup to be played against the European team captained by Thomas Bjorn over the Le Golf National in Guyancourt, France, a suburb of Paris.
Comparing the two captains is an interesting exercise though it probably doesn't offer any significant insight as to who will win the 42nd playing for Samuel Ryder's trophy.
Bjorn, from Denmark, has been a stalwart of the European PGA Tour counting 15 wins in his career though has never won on this country in 116 starts and his best finishes in majors have been ties for second, twice in the British Open and once in the PGA Championship. At the age of 45 he has played on three winning Ryder Cup teams – 1997, 2002 and 2014 – and has the reputation of being very vocal with his opinions, sometimes to his detriment. In addition Bjorn has been a vice-captain for the Euros on four occasions including their loss last year at Hazeltine.
The Dane's overall record 3-4-2 in Ryder Cup play is less than eye-popping but then neither is Furyk's at 10-20-4.
Furyk has lots of Ryder Cup experience having been a member of nine squads, two of which (1999 and 2008) won.
At Hazeltine this past fall Furyk was one of Davis Love III's vice captains but Furyk's best Ryder Cup moment was undoubtedly his singles match on Sunday against Sergio Garcia in 1999. Ben Crenshaw's team overcame a four point deficit the final day achieving an unlikely victory with Furyk's 4 and 3 win over Sergio Garcia being a highlight.
At 46 years of age Furyk is still an active member of the PGA Tour giving him current knowledge of the younger players and the Pennsylvania native can still really play. At this writing he is 37th in the world ranking points and last year at the Travelers Championship shot 58 in the final round–the lowest score ever on the PGA Tour. He has won 17 times on Tour including the 2003 U.S. Open and to go with his 58 in 2013 became the sixth player to shoot a 59.
As far as a successful defense, it's worth noting the last time an American team was able to do it was 1993 which coincidentally was the last time they won outside of the U.S.
If you are looking for early form 21 months out there aren't any overwhelming nor outstanding factors except for perhaps one thing. The decisive 2016 win by Team USA over Team Europe 17 to 11 probably saved the Ryder Cup from a loss of interest by fans here in America as well as potentially a loss of player enthusiasm. After all, it's tough to get up for a team that had lost eight of the last ten Cups.