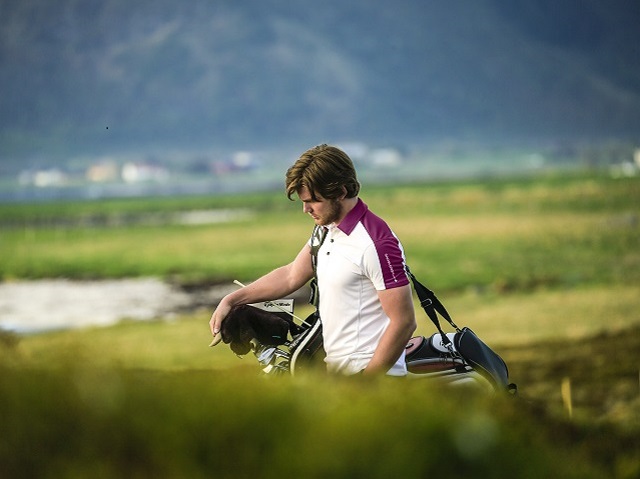 Swedish apparel maker Galvin Green has introduced a line of shirts, slacks and shorts with lots of breathability and a high UV factor in the new Ventil8 Plus fabric.
When it's really warm on the course the moisture wicking of the fabric using body mapping technology pulls perspiration away from you spreading it over a large area so it evaporates more quickly. In combination with ventilation panels it means the shirt particularly provides more comfort.
Worn here in Florida, in the summer, it is a noticeable difference from the usual material found in most apparel, especially shirts.
"The Ventil8 Plus line brings a level of technical fabrication unlike anything else on the market,"  says Andrew Creed, President of Galvin Green USA. "We set out to offer golfers the perfect combination of style and market-leading performance, and Ventil8 Plus over delivers."
Also the fit is designed to do away with any binding during the swing plus there's an antibacterial built in to the fabric to control odor and all pieces are machine washable.
Mac, Max, Merlin, Mike and Mitchell shirts ($91 to $98) offer a variety of colors and patterns as do the Nevan, Nash and Noah slacks ($175). The Parker short ($145) comes in a choice of eight colors and is constructed similarly to the slacks. All are available at TrendyGolfUSA.com
Galvin Green will supply outwear for the 2018 European Ryder Cup team at Le Golf National outside Paris putting on display to the world their waterproof Gore-Tex jackets and pants and other pieces.