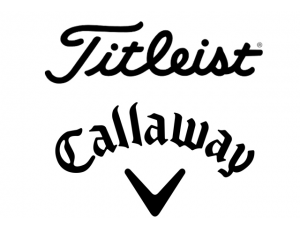 Golf equipment makers are mostly either privately owned such as TaylorMade Golf, PING and Tour Edge Golf or part of much larger companies as are Bridgestone, Cobra and Wilson. This makes taking the financial "temperature" of the industry difficult but fortunately the two largest Acushnet and Callaway Golf are publicly traded so we can get a good view of not only how they are doing but by extrapolation entire club and ball business.
Acushnet (NYSE: GOLF) brands include Titleist clubs and balls, Scotty Cameron (putters), Vokey (wedges), FootJoy shoes and apparel, Links & Kings (bags) and recently acquired KJUS (apparel). Callaway Golf (NYSE: ELY) sells Callaway clubs and balls, Odyssey putters, OGIO apparel and accessories, TravisMathew apparel and Jack Wolfskin outerwear.
Both have announced results for the first six months of 2019 and here are a few highlights.
Achusnet: Second quarter total sales $462.2 million <3.3%> – YTD $895.9 million <2.6%> Balls YTD $315 million up 6.0% Clubs YTD $198.3 million <15.5> U.S. Sales YTD $486.7 million up 3.1% – Rest of world $409.2 million Net income YTD $73.4 million <8.9%> 2019 Forecast sales $1,655 to $1,685 million – 2.8% to 4.7% increase
Callaway Golf: Second quarter total sales $446.7 million up 12.7% – YTD $962.9 million up 20.4% Balls $130.5 million up 0.8% Clubs $485.5 million <1.0%> U.S. Sales YTD $496.4 million up 6.0% – Rest of world $466.4 million Net income YTD $77.6 million <37.3%> 2019 Forecast $1,685 to $1,700 million – 3.6% to 3.7% increase
Do not read too much into these numbers as midyear reports certainly don't accurately predict what the entire year will be. As of this writing the golf season is a month away of winding down which is the just the time new equipment is introduced so a lot could change.
Both companies seem to be having a good year with Callaway on track to finally surpass Acushnet as the biggest equipment company.
One item we probably will hear more about is Jana Partners hedge fund, owners of 9.5% of Callaway's stock, in a Securities and Exchange Commission filing possibly proposing Callaway sell its non-core businesses. That could include Jack Wolfskin purchased in November 2018 for $476 million and its stake in Topgolf plus well-known brands OGIO and Travis Matthew. The impetus is assumed to be that Callaway share price has fallen 30% from its high last fall.