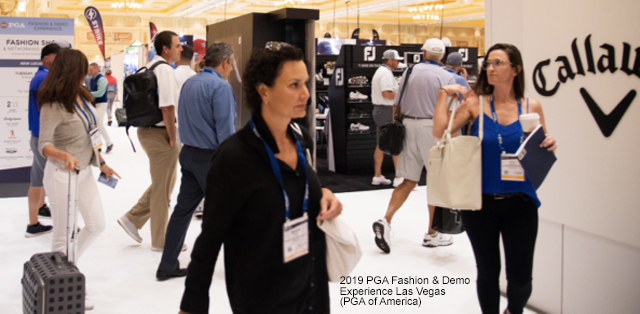 In a move that surprised no one, the PGA of America and Reed Exhibitions have canceled the PGA Fashion & Demo Experience scheduled for August 18-19 at the Las Vegas' Venetian Resort due to concerns of transmitting the CORVID-19 virus.
A series of digital programs will be begun in June to "facilitate business connections."
"Our top priority is to ensure the health and safety of the golf community at PGA Show events. We are simultaneously steadfast in our dedication to help support the golf industry right now," said PGA Golf Exhibitions Event Vice President Marc Simon. "In partnership with the PGA of America, we will introduce details soon regarding a number of virtual and digital options to help connect and re-engage the golf industry, and support PGA Professionals, attendees, exhibitors and associations."
Reed Exhibitions also announced today a contribution on behalf of PGA Shows to the Golf Emergency Relief Fund, established to provide short-term assistance to workers in the golf industry who are the backbone of the sport and face significant financial hardship.
The PGA Fashion & Demo Experience has substantially less attendance and fewer exhibitors than the PGA Merchandise Show held each January in Orlando, Fla.