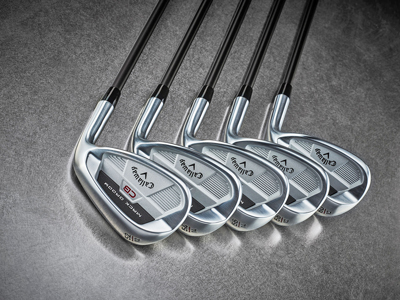 The new game improvement Mack Daddy CB (cavity back) wedges from Callaway Golf are targeted for use by players wanting added forgiveness, lots of spin and high consistency from their wedges.
Fast Facts Mack Daddy CB wedge:
Game-improvement category cavity back wedge
Larger head/thicker topline compared
Cavity back with perimeter weighting
Two loft dependent sole grinds
JAWS grooves
KBS Hi-Rev 2.0 105 shaft stock
Golf Pride SG-1 grip stock
In shops Sept. 24, $129.99
WYNTK:
The Mack Daddy wedge line has been expanded by Callaway Golf to include a new game-improvement category model, the Mack Daddy CB, specifically to be a logical transition into higher-lofted scoring clubs for players already playing cavity back irons.
Lower lofts have a larger fuller sole with moderate bounce and higher lofts use a W-grind and low leading edge to help get the ball out of the rough and bunkers. Grooves on all lofts are Callaway's JAWS grind to help generate spin on all types of shots and on the sand and lob wedge extend across the face.