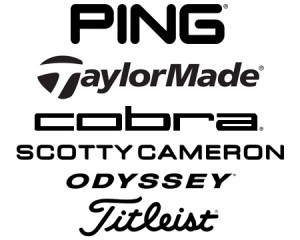 Sometimes statistics are important, even vital, and sometimes they are not which is the case with counts of which equipment company can boast the most wins so far in the PGA Tour 2020-2021 season.
After 12 tournaments and with a month's hiatus in the schedule the driver count shows so far Ping coming out on top with their drivers being played the most often, five times to be exact including Viktor Hovland last week in the Mayakoba Golf Classic. Close behind are TaylorMade drivers with four victories most notably that of Dustin Johnson in the Masters. Titleist drivers have two wins and Cobra one.
Callaway, the largest equipment company, has not yet had one of their endorsers in the winner's circle but they continue to be the most played driver across the major worldwide tours.
PGA Tour winning irons are more difficult to track since many players play a mixed bag but according to our information Ping leads in that category as well with five wins. Putters are easier to keep an eye on and somewhat surprisingly it is a company not known for its putters in the lead. TaylorMade has four victories followed by Scotty Cameron (Titleist) with three and Ping with two. Sik, Bettinardi and Odyssey (Callaway) each have one.
The winningest golf ball is as expected Titleist having earned the trophy eight times. TaylorMade has two, Bridgestone one and Srixon one.
This is all mildly interesting and does not do a thing to fit my hook or your slice.