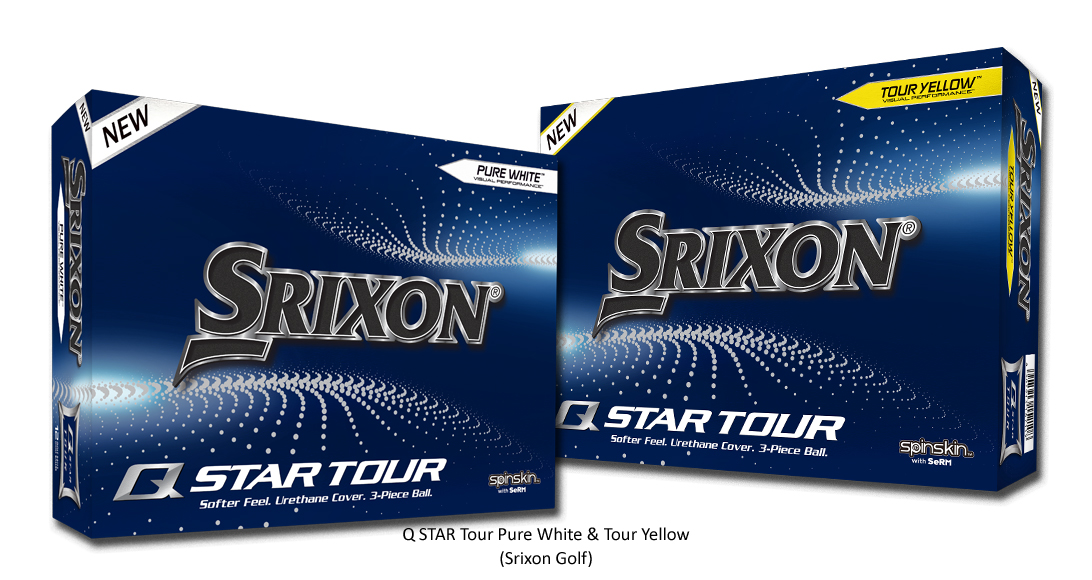 Srixon's Q-Star Tour ball is targeted for those players with moderate swing speeds who are looking for the advantages of a urethane cover performance ball at a less than premium price.
Fast Fact Srixon Q-Star Tour Balls
3-piece construction
72 compression
Urethane 0.5mm thick cover
Variable firmness core
SpinSkin urethane coating
338 dimple cover
White or yellow
$34.99 dozen
WYNTK
The new Q-Star is a low compression urethane cover ball Srixon says should be played by those of us with less driver clubhead speed than professionals but looking for the advantages of a Tour ball for control and scoring.
"The new and improved Q-STAR TOUR continues to deliver tour-caliber performance with a softer feel compared to our other tour-level offerings," said Brian Schielke, General Manager at Srixon. "This ball provides the distance all golfers need with the greenside spin and control to attack the toughest of pins."
The FastLayer Core is softer in the center and transitions to firmer at towards the outside to give distance off the tee with a soft feel many players prefer. In addition Srixon has used their SpinSkin cover with SeRM which is a thin urethane coating to improve wedge spin by providing more interaction and therefore friction with the grooves which adds spin.