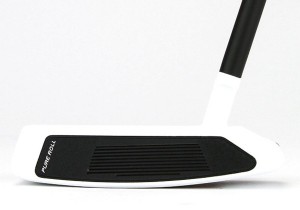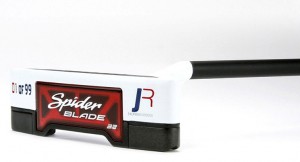 After Justin Rose triumphed at Merion Golf Club in suburban Philadelphia taking home the U.S, Open Championship trophy Golf Digest called his putter, a TaylorMade Spider Blade, "The Club that Won the U.S. Open."
A copy of this extremely high modulus of inertia counterbalanced putter is now being made available in a limited edition to commemorate Rose's win. Ninety nine 99 exact replicas will be made but the quantity comes from nine being Rose's wife's favorite number—doubled. And it's the same number on Rose's TaylorMade Lethal golf balls.
Each of these replica Spider Blades are built to Rose's club specifications for 37 5/8 inches long, a black Ghost Tour shaft and Tour Only Counterbalanced grip colored yellow at the butt-end and every head is numbered and stamped with the "JR" logo. Retail price is $299.99 and they will be released July 16.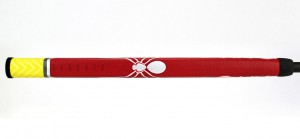 Rose began putting with a 37-inch counterbalanced TaylorMade Spider Blade at the Players Championship in May where he missed the cut. In his only start between the Players and the Open, the Memorial Tournament, he finished with a T-8.