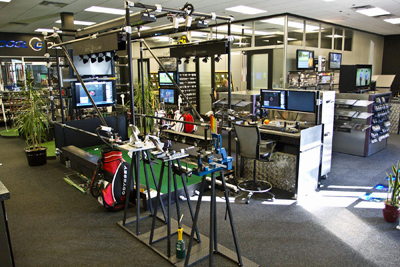 If you are in the Big Apple, a visit to any of the New York Golf Center locations will give you the opportunity to get a custom club fitting taking advantage of the technology offered by Cool Clubs of Scottsdale, Ariz. 
More than 12,000 demo combinations of shafts and heads allow the trained fitters to find just the proper clubs to compliment an individual's swing to help him or her get the best results. When a fitting is complete the information is sent to Cool Clubs Arizona factory and the player's custom set is made to those specifications. 
"We are excited to be working with a true partner in Cool Clubs," says Joshua Chervokas, Chief Operating Officer of N.Y. Golf Center. "Our company philosophies really meld well in that we are both always striving to be the best. And to this end, we have each achieved great individual success. Cool Clubs CEO Mark Timms and I are always exploring ways to improve, so I'm not just excited about the capabilities we have added now but also about the future innovations we can develop together. This partnership is great for us and for the industry as a whole, and it will be the driving force in custom fitting as we look to the future of the game."
Cool Clubs has 14 locations around the world including Tokyo and Sanctuary Cove, Australia with each providing club fitting service to golfers from touring pros to recreational players wanting to improve. New York Golf Center has two locations and a third pro shop at Chelsea Piers. It's the top club retailer in the City and an eight time winner of Golfworld's Top 100 award and the only Golf Digest Top 100 fitting center in New York City.