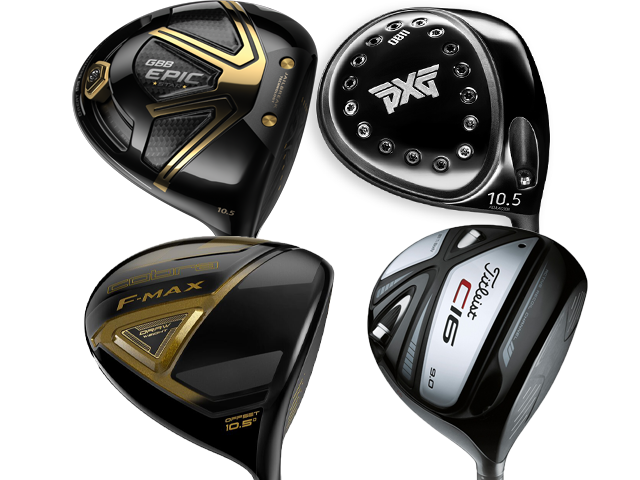 Without dusting off my crystal ball–it's got a big crack in it anyway–I see two trends worth noting in the golf club business. Both involve the development of clubs with limited appeal and at this point neither can be described as having can't-miss prospects.
First is the appearance of ultra-high-end price clubs as exemplified by PXG custom-only models starting with the driver which carries a tag of $700 followed by fairway woods at $500 and irons at $300 or more. And since a bag full of PXGs wouldn't be complete without the addition of one of their putter models plan on spending another $400 to $600. Add that all together and the total comes to well over $5,000…without the cost of the bag.
Of course for many years there have been custom-made clubs at prices much higher than normal but none in just two years have made as much of an impression on the overall market as PXG.
PXG founder and CEO Bob Parsons said in an interview with Golfweek he expects $100 million in sales this year and more significantly, to be profitable. Repeat that to yourself. In two years from nothing to profitability…in the golf business.
Realistically $100 million in club sales is not a very big ripple on the pond compared with Callaway who expects around $980 million in sales this year and well behind Acushnet who has forecast in the neighborhood of $1.6 billion. The importance is that major makers have even decided to enter at the ultra-high-end price point. Titleist, for example, has the C16 driver selling for $1,125 and Callaway's new Great Big Bertha Epic Star is $700.
The story is the same with irons and illustrating with the same two companies, an eight iron set of Titleist C16 irons are $3,000 while Callaway Epic irons start at $2,000 with new Epic Star irons at $2,400.
The question of course is how big can this ultra-high-end price market be? The fact is though at least three companies (and you can add Honma, XXIO, Bettinardi plus a couple of others) are working to take advantage of what growth may be there.
The bottom line is performance has to justify the price otherwise the only players paying double or triple of what are considered "usual prices" are those whose egos make the decision.
The second trend is the increase in the number superlight clubs made specifically for those with relatively slow swing speeds, often identified as seniors and ladies. These superlights are made to answer the quest for added distance based on the idea if the club weighs less it can be swung faster and thereby generate more yardage.
A couple of examples starting with Cobra Golf's F-Max family with the F-Max driver headlining the offering. Cobr's approach is to use extremely light shaft with a head shaved of extra grams while the center of gravity has been positioned both to fight a slice and hit the ball on a higher trajectory. Interestingly the $300 F-Max driver is also at the bottom of the price spectrum as is the pricing of other F-Max family clubs.
Callaway has gone the other way with the Great Big Bertha Epic Star driver which follows the extremely successful Epic of last season and with all the features that made the Epic such a hit but much, much lighter. The Epic Star comes in at 286 grams versus the Epic at around 310 grams. The Epic Star ($700 as mentioned above) is for players having trouble generating even a moderate clubhead speed and a relatively modest swing speed increase of five mph can produce an additional 15 yards. The cardinal rule is more speed equals more distance.
Lightweight, even superlight, clubs especially drivers have been around since titanium heads and graphite shafts became the norm and even after clubhead sizes reached 460cc Cleveland had a 260-gram driver. As always performance will decide if these latest examples are cost effective plus of course whether a $300 driver can outsell a $700 model. In any event it would seem the market for superlight clubs is much larger than that for ultra-high-end priced clubs.
It's going to be interesting to see how these two trends develop.