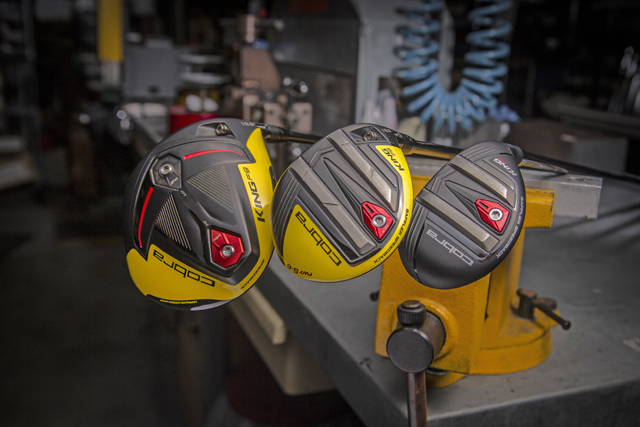 Designing golf clubs always involves compromises but the two attributes every manufacturer is looking to build into their clubs are distance and forgiveness. The reasons are pretty obvious—distance sells clubs especially drivers and forgiveness means average players find it easier to hit.
According to Cobra Golf's research the four primary factors golfers look for are distance first, followed by accuracy and then forgiveness followed closely by price. Their R&D team lead by vice president Tom Olsavsky felt they needed to apply next-level thinking to the problem and the result was the KING F9 Speedback driver and an entirely new club family. Each family member and especially the driver, stress aerodynamic efficiency paired with a low center of gravity, something that is very hard to do.
The primary reason is a truly "slippery" shape with a minimum of aerodynamic drag usually requires the driver crown to be rounded making a relatively high profile. This raises the CG (center of gravity) and hurts distance by decreasing the effective loft at impact plus makes for increased ball spin. Also, to complete this physics lesson, two other facts need to be taken into account. A driver's face is thicker and heavier than the other parts of the clubhead plus the hosel, which also has substantial weight, is forward and even with the face. Both tend to move the CG forward and higher exactly opposite of back and lower.
The quest for more clubhead speed and distance is not simple.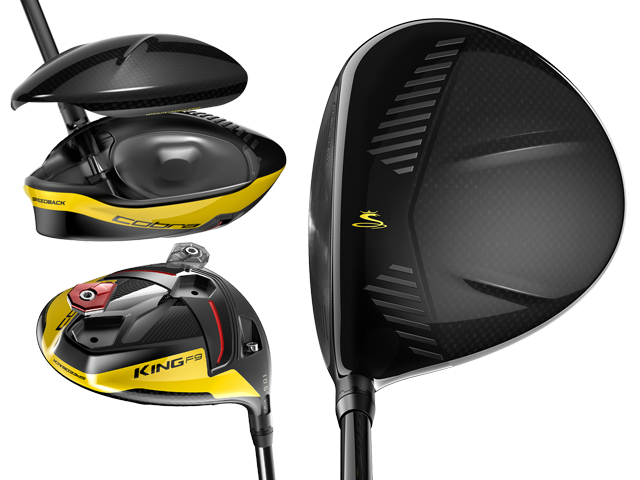 Cobra's solution came from what they call next-level thinking or as Olsavsky put it, "We believe we've found the ultimate formula for speed as true aerodynamic innovation and low CG has never been combined this successfully. Our Speedback Technology blends a more efficient aerodynamic shape with a lower, deeper CG and our thinnest, hottest CNC Milled Face design to deliver unparalleled speed, distance and precision in our F9 Metalwoods."
Before we tackle how this was done I can report actual results on Trackman comparing two of the best-selling drivers and the KNIG F9 Speedback, each of which was fitted for my swing. The F9 Speedback had a six mph increase in ball speed compared to the average of the other two drivers with the same 15° launch angle and 400 rpm less spin which gave 11.4 yards additional carry. These of course are excellent results, ones that anyone would be happy with making this newest from Cobra one that every golfer should put on his or her list to test.
The Speedback's design uses a combination of some key elements beginning with the carbon fiber crown that actually wraps around the body—a first in golf. The design raised the skirt (heel and toe edges of the head), the tail or aft clubhead edge along with the crown center. Cobra then made the front leading edge more rounded to lower the drag to give them a more "slippery" shape.
The company calls this package 360 Aero Technology which also makes use of polymer trips or mini-fins on the crown, titanium trips on the sole and PWR Ridges on the crown. These all channel air flow and the Ridges act as crown stiffeners to retain more energy rather than allowing the crown to flex as much which partially eats up the force of impact of club on ball.
The crown construction has 12% more carbon fiber that the KING F8 driver and saves 10 grams of weight compared to an all titanium crown.
Moving down the path to low drag-low CG required a redesign of the 8-1-1 titanium body and they came up with something they tagged as Speedback Weighting. While the heel and toe portions of the sole are tapered from front to rear the center part of the sole is not and houses two weights (14g and 2g) that are reversible front to back to adjust launch and spin.
Cobra also retained the CNC milled face of the previous driver models as it offers precise response hand finishing cannot. In addition to help on those rare, rare occasions when we miss the center of the face (right!) the top half of the Speedback's face has more curvature or bulge and the bottom half of the face less. All this to is meant to preserve ball speed for our less than perfect angles of attack and mishits. Loft adjustments are accomplished with Cobra's well-regarded MyFly technology with Smart Pad that provides eight settings.
Three men's models of the F9 Speedback driver, one women's model and one junior model will be available at retail Jan.18, 2019. For men a 9° (low launch/low spin), 10.5° (mid launch/mid spin) and 12° (high launch/high spin). For women 12.5° (high launch/mid spin) and juniors 12.5° (high launch/mid spin).
Pricing is $449 with a choice of shafts and COBRA Connect Powered by Arccos, which automatically collected data on every swing, is included at no extra cost.