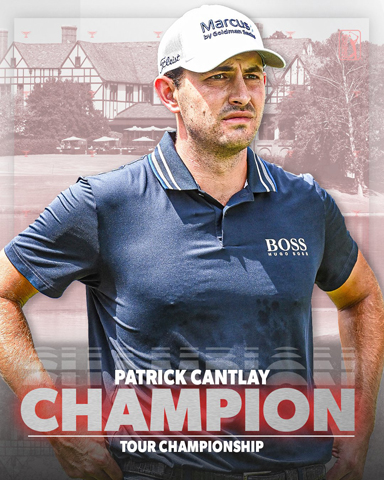 With two US Opens and two Masters thanks to the pandemic not to mention an almost 51-year-old winning a major championship the 2020-2021 PGA Tour season was certainly one that will long be remembered.
Patrick Cantlay had four wins including a FedExCup event and the Tour Championship while Jordan Spieth, after an agonizing dry spell, elevated his game to be in the mix many if not most weeks and took the Valero Texas Open, his first "W" since the 2017 British Open. Phil Mickelson prevailed at the PGA Championship just 24 days short of his 51st birthday becoming the oldest to have won a major and other fan favorites were multiple winners.
The sometimes-controversial Bryson DeChambeau won twice adding the 2020 US Open and Bay Hill Championship to his resume.
Equipment companies are recovering from the disastrous pandemic-induced drop in sales as the number of rounds continued to increase and retail sales set records. The largest club maker Callaway Golf (NYSE: ELY) reported for the first six months of 2021 equipment sales of $401 million almost double 2020 and 37% higher than non-pandemic year 2019. They also are making gains in the ball market against the competition touting a Golf Datatech market analysis showing Callaway had their highest share of the ball business in July at over 20%. This slotted them in as an even stronger number two behind market leader Titleist, a brand of Acushnet Holdings Corp. (NYSE: GOLF).
Titleist more than doubled club sales for the six months ending June 30 to $152.8 million compared with $72.4 million in 2020 while ball sales increased 98.1% to $202.1 million.
Keeping track of the equipment used by tournament winners an interesting exercise and has often provided information appropriate for those 19th hole debates. The following is accurate to the best of my knowledge and is not meant for deeper analysis so don't read too much into it. The major manufacturers spend millions of dollars compensating professionals to endorse their clubs so just because your favorite linkster is promoting a particular brand don't get carried away thinking it's the right one for you.
With those caveats the driver count for this season's tournament winners on the PGA Tour finished in a near dead heat among the big four makers: Titleist 14 wins, Ping 12, Callaway 11 and TaylorMade 10.
In golf balls there was no surprise either. Titleist's Pro V1 or Pro V1x were used by 36 victors, TaylorMade and Callaway by five each, Srixon three and Bridgestone two.
As far as putters are concerned the greatest number of tournaments (18) were won by players stroking one of Titleist's Scotty Cameron models with Odyssey, Callaway's putter division, able to point to 12 champs. The season-long list finishes with Ping (8), TaylorMade (8), Bettinardi (2) and SIK (2).