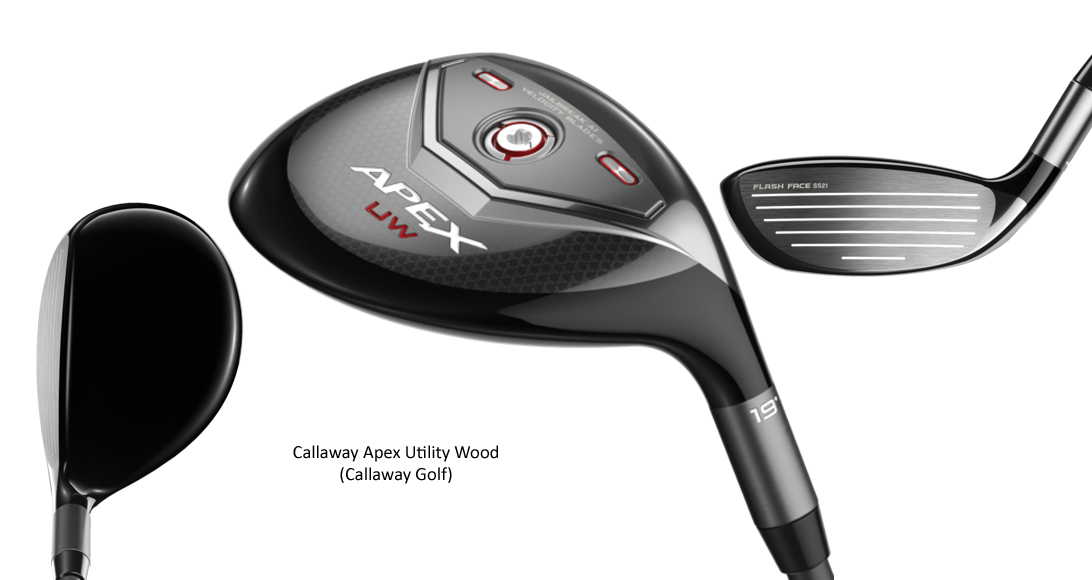 This compact profile Apex Utility Wood from Callaway is billed as having many features of both hybrids and higher lofted fairway woods with a more neutral ball flight preferred by better players.
Fast Facts Callaway Apex Utility Wood
Forged C300 maraging steel cup face
Jailbreak rods
Tungsten weighting (18g average)
Lofts: 17°, 19°, 21°
Stock shaft: Project X Smoke RDX
Available Oct. 14, 2021
$299.99 each
WYNTK
Utility woods in the hands of pros and better amateurs can almost be a secret weapon for shots from rough or fairway bunkers or when a tee ball requires a great amount of accuracy. They have the loft needed just like 4- or 5- woods and no offset with a neutral ball flight like hybrids.
The Flash Face SS21 of the Apex UW is designed using Callaway artificial intelligence computers and the internal Jailbreak rods, now tagged Jailbreak Velocity Blades also received the benefit of this sophisticated technology. Velocity Blades tie the crown and sole together reducing the crown flex at impact helping to preserve ball speed when impact is low on the face and increase torsional stiffness of the entire head.
The tungsten internal weights are made using the MIM manufacturing process and are placed in a neutral position to produce the tendency for high launch and steep landing angle.