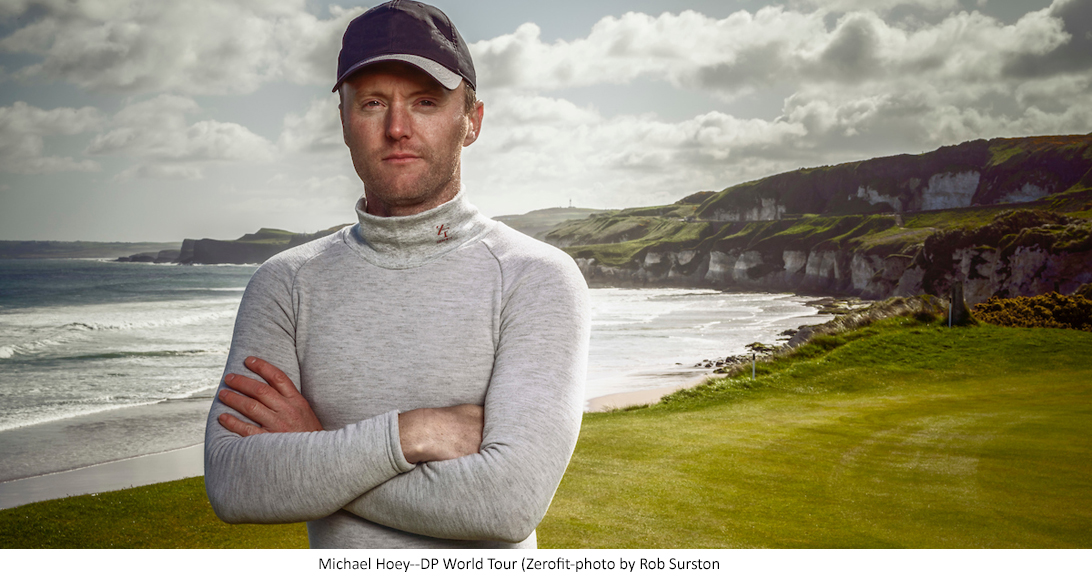 Apparel maker Zerofit knows golf in colder weather can be fun. Not only are courses less crowded but if dressed properly, even when the temperature dips into the 40s or colder, there is pleasure spending time outdoors with friends.
The secret is to wear the right clothing starting with a layer next to the skin and the Heatrub Ultimate ($90) and Heatrub Move ($76) by Zerofit certainly provide the proper combination of warmth and performance.
The unisex Ultimate is soft, flexible, and most importantly the base layer to have when the thermometer descends towards freezing. Comprised of a blend of fabrics in five layers—acrylic, nylon, polyester, polyurethane with 7% wool—it is warm as soon as you put it on as the long fibers come in contact with your skin heat is created. Company testing reports the Ultimate is twice as warm as a sweater and five times warmer than the base layer you're wearing now.
There's choice of a mock or crew neck and five colors: blue, white, black, gray and red. Wearing the Ultimate on under a shirt or light sweater with a wind jacket keeps you in warm comfort with no restrictions to your swing.
The Heatrub Move also comes in unisex sizes in black, gray or white and is designed for when the temps are not as cold and, like the Ultimate, gives instant warmth. The polyester/polypropylene/polyurethane blend is especially good a pulling perspiration away from the skin and this wicking effect says Zerofit means "zero sweat."
We tried both the Ultimate and the Move and they are warm, easy to move in as well as swing and will be the go-to base layer for cold weather golf.