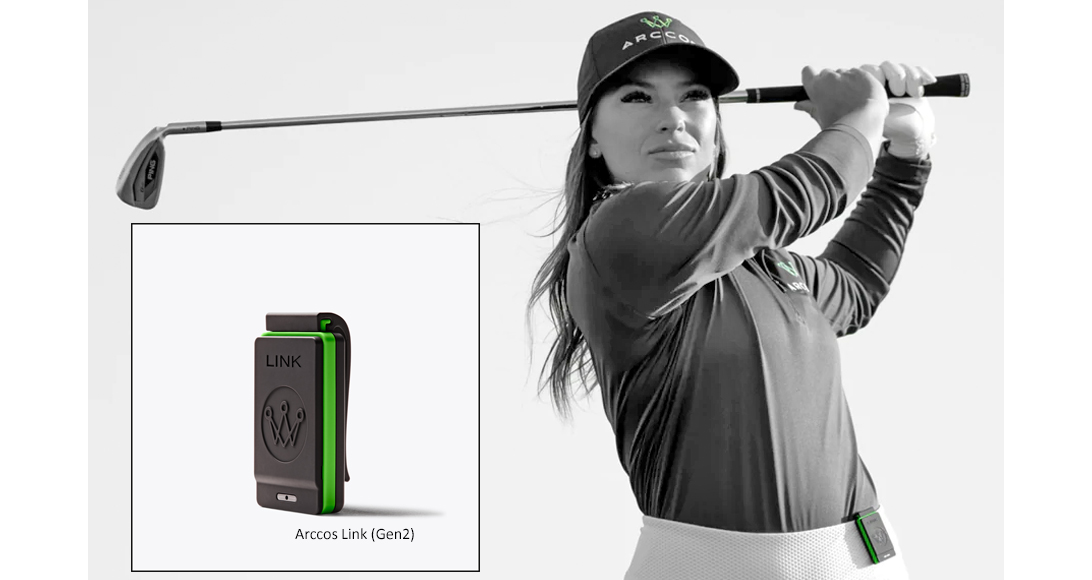 Just weeks after an updated version of their Smart Sensors hit the market Arccos Golf has introduced the Arccos Link (Gen 2) wearable link that records shot data from the Sensors while playing without a smartphone.
Fast Facts Arccos Link (Gen 2)
Clips to belt or waistband
Weight: 25 grams
Dimensions: 2.25" by 1.25" by 0.75"
10 hours battery life
Micro-USB charging cable
Weather resistant
Android and iPhone compatible
$150
WYNTK:
As did the first version, the Arccos Link (Gen 2) connects to the Arccos Caddie app on a smartphone and records shot data from Smart Sensors (purchased separately) screwed into the butt end of the club grip. The Link should be worn on the target side, either clipped to the belt, waistband, or pocket.
"When we launched Link back in 2020 it gave golfers the freedom to play golf without their phone and still get their powerful data. It was a game-changer and helped us to achieve explosive growth worldwide," said Sal Syed, Arccos CEO and Co-Founder. "Now, with technical improvements the new Link is even better. More golfers will play the game their way, with or without their phone and be able to harness personal on course data, understand strengths and weakness leading to faster improvement and more fun. "