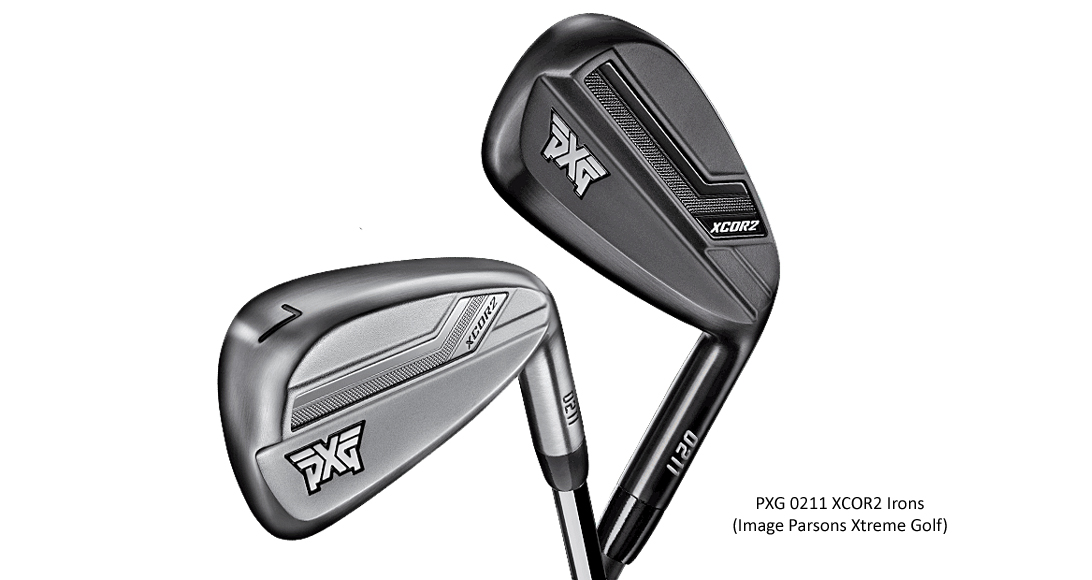 PXG has updated the game-improvement part of their iron lineup with the 0211 XCOR2 featuring a hollow foam-filled design and very thin face.
Fast Facts PXG 0211 XCOR2 Irons
Game-improvement category
Hollow cast construction polymer foam-filled interior
Progressive offset, bounce & blade length
HT 1770 0.058-inch thick maraging steel face
Chrome or Xtreme Dark finish
Stock lofts: 5-iron 21°, pitching wedge 42°
Stock shafts: True Temper Elevate MP, Project X Cypher 60i
Stock grip: PXG Z5
Set of seven irons $903, $129 each
WYNTK
After introducing the premium forged GEN5 model for better golfers in the spring, PXG has brought out an updated version of the 0211 family for recreational players and as in the past the difference in pricing between the two lines is significant. Current 0311 GEN5s are $349 per club while the 0211 XCOR2s are $220 per club lower, a pricing much more in the middle of the current iron market.
Unlike the GEN5s there are no screws in the trailing edge of the head to push weight towards the perimeter; rather the hollow interior of the 0211s is filled with XCOR2 polymer foam to accomplish a similar weight distribution. Perimeter weighting is a key to help with shot consistency and forgiveness, two characteristics weekend golfers are looking for from their irons. The face is also very thin (PXG says the thinnest on the market) for added distance and has an inverted U-shaped channel on the inner surface to allow the top of the face to provide more energy transfer to the ball.
To position the center of gravity closer to the center of the face, weight was taken from the heel and moved to the toe which makes for an angled topline.
"PXG 0211 XCOR2 Irons were engineered to include some of our finest performance-enhancing technology at a ridiculously good price," said PXG Founder and CEO Bob Parsons. "If your budget is tight and you want to play the best, these irons are the easy choice."