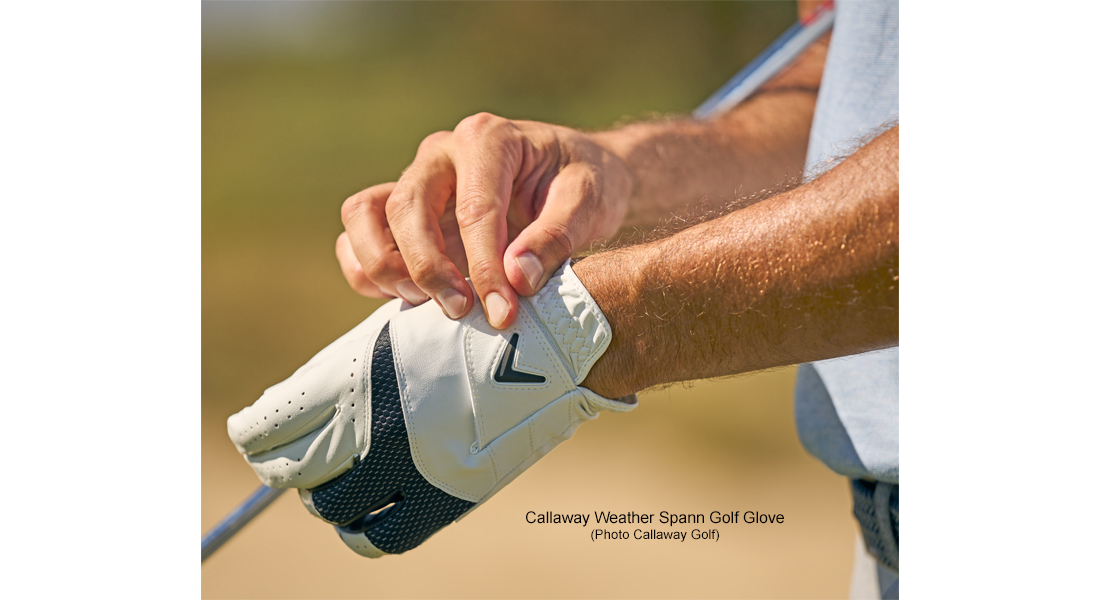 All-weather Weather Spann gloves from Callaway are constructed from a fused multicomponent material of polyurethane and synthetic leather offering durability and great feel.
Fast Facts Callaway Weather Spann Golf Gloves
FuseTech Synthetic manufacture
Leather wear areas on palm and thumb
Micro-ventilation
Left or right hand
Eight sizes
$12.99 each
WYNTK
Most of the time we don't think a lot about the glove we're wearing. Just so it fits, is comfortable and not too dried out, it's fine. Callaway's approach to the idea of an all-weather glove was to fuse a synthetic leather to polyurethane, a combination which they tagged as FuseTech. It's durable and unlike other laminates on the market it won't separate from the underlying synthetic leather over time.
The palm and inside thumb area are leather allowing a firm, secure grip without having to apply extra pressure, which is great for most any weather conditions you'll find on the course. For added comfort and performance the palm, thumb and fingers have tiny holes for ventilation.
The Weather Spann was introduced at January's PGA Show and already has pushed Callaway to a new high market share in the glove segment. Golf Datatech independent testers reported 64% liked it in preference to FootJoy's WeatherSof, the longtime category leader.
Brian Lucas, Senior Director of Callaway Performance Gear describes the new glove: "We challenged our designers to reimagine Weather Spann at every level in the design process with the goal of creating unparalleled feel, fit and performance for every golfer, no matter their skill level. Working closely with our vendors through rigorous testing and validation, FuseTech was born out of their determination to redefine what performance from a synthetic glove will be moving forward."