Wrist watches with GPS range finder capability are a hot item for the simple reason they are easy to carry around and use. Bushnell Golf, a leader in the range finder market with laser andGPSdevices, has a good looking entry in the market with the NEO+ GolfGPSWatch.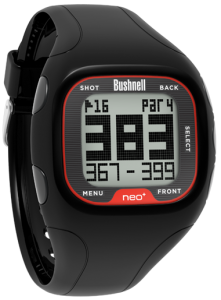 "With the widespread acceptance of the original NEOGPS, we wanted to provide consumers with another exceptionalGPSoption that would provide extra benefits at an affordable cost," said Terry Mears, Product Director at Bushnell. "While we may be known for our dominant laser rangefinders, at Bushnell we pride ourselves on producing industry-leading products that will give golfers the ability to enhance their game. We know that the new NEO+ watch will be extremely popular." 
The Watch is lightweight, comfortable on the wrist and simple to operate showing front, back and center distances for 25,000 pre-loaded courses. This means there are no fees for use, either initially or annually. Bushnell says the Watch will go three rounds or 14 hours plus without recharge. And another nice feature, once the round starts there are no more buttons to push since it automatically changes hole to hole. 
The NEO+ GolfGPSWatch is $199.95 at Bushnell retailers.