Titleist, the only company to gain market share in the metalwoods segment this past year in the face of TaylorMade adidas Golf dominance, has announced an updating of the popular 910 model drivers for 2012.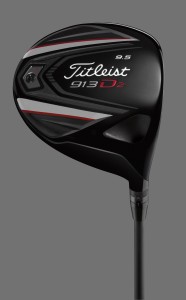 The new 913, used by world number one Rory McIlroy since June (a 913D3 8.5°), is presented as having a faster face, providing better launch conditions while making use of Titleist's adjustability system, the SureFit Tour hosel.
The forged face of the two 913 models, D2 and D3, is similar to that used on the 910 and the company says they, "are the fastest, most consistent drivers Titleist has ever designed, delivering maximum ball speeds over a large area of the face."
"The new 913D2 and 913D3 drivers offer the highest performance of any adjustable drivers on the market, particularly when it comes to speed and forgiveness," said Dan Stone, Vice President of Research and Development, Titleist Golf Clubs. "Every serious golfer, from tour players to amateurs of all skill levels, will experience more distance potential and better driving performance with 913."
The 913D2 driver features a 460cc full-pear shaped head designed for maximum forgiveness and a slight draw bias, while the 913D3 has a 445cc classic-pear shape that is forgiving with tour-inspired workability. Unlike the 910 series, both D2 and D3 models now offer the same launch and spin characteristics to provide maximum fitting flexibility.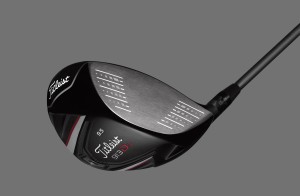 "Golfers can now choose their 913 model based on size or shape preference, amount of forgiveness or workability, and amount of draw bias," said Stone. "They can then dial-in their launch and spin settings precisely using the SureFit Tour hosel."
Fourteen players put new 913 drivers into play the first week they were available at the PGA Tour's AT&T Classic in late June. Twenty-six players used 913 drivers about a month later at the PGA Championship, and the momentum only continues to build. Players gaming 913 drivers have already combined for five victories on the PGA, European and Web.com Tours, including victories by Rory McIlroy (PGA Championship) and Nick Watney (The Barclays) in two of the past three weeks.
"The new 913 drivers further define our commitment and success in providing players with the game's highest performing clubs with preferred looks, sound and feel," said Steve Pelisek, General Manager, Titleist Golf Clubs. "Our previous generation 910 drivers proved to be the most innovative drivers in our history. With 913, we've raised the bar even higher."
Titleist Tour staff member commented on the "hotter" sound and feel of the 913 which was acoustically-engineered by an advanced research team to complement the club's fast-face technology. Sound is a crucial component of feel. , one tour player described his first swings with the 913 driver as "exploding off the club face."
Both the 913D2 and 913D3 will be in golf shops Nov. 1, 2012, carrying a street price of $399.