Mizuno Golf has announced a new forged player cavity iron, the MP-64 now being played by former world number one Luke Donald.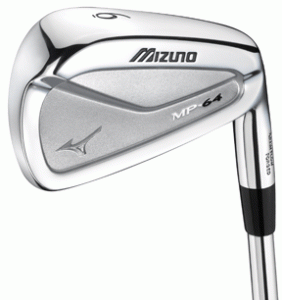 "Serious golfers are constantly on the lookout for the next new iron that is going to give them an edge over the competition, and we believe the MP-64s fit the bill," said Dick Lyons VP and General Manager, Mizuno USA, Inc. "Luke Donald played a crucial role in the design stage, providing valuable perspective that allowed us to create our best 'player' irons to date. If the feel and performance satisfy Luke, we're confident we've created an iron that is going to perform for a lot of players."
The MP-64s have a deeper cavity in the long irons which changes to a shallower cavity in the mid and short irons and carry a SRP of $999.99 for a 3-iron through pitching wedge set with Dynamic Golf shafts.