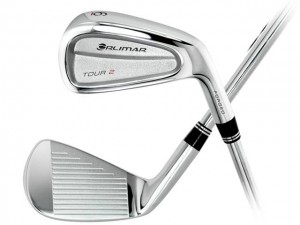 Orlimar Golf Company has introduced a players' iron design they say has the performance and feel of blades but with more off-center hit forgiveness. Their new Tour 2 irons are made from a soft carbon steel featuring a cavity muscle back.
"This product reaffirms Orlimar's commitment to premium products for tour caliber players," said John Runyon, Orlimar President and CEO. "The Tour 2 irons is Orlimar's first entry into this category under the new ownership and we are very excited with the initial feedback from professionals and amateurs who have tested them. They give the irons high marks in control, feel and workability; all characteristics that the better player is looking for in a forged cavity back iron."
The Tour 2s are available in 3-PW at a SRP of $799.99, right handed only.