As companions to the already unveiled 913 Drivers, Titleist has announced the 913 fairways and hybrids.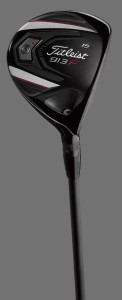 "The 913 line of fairway metals and hybrids represent another breakthrough in long game performance," said Dan Stone, Vice President of Research and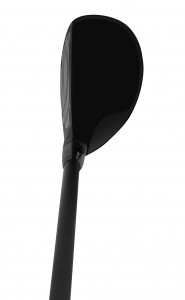 Development, Titleist Golf Clubs.
"We've applied some of the same advanced design strategies used in building the new 913 drivers to create more distance potential and greater forgiveness with the fairways and hybrids, while making further advances in ball flight, looks, sound and feel. Add in the fitting power of the SureFit Tour hosel, and you have the highest performing adjustable fairways and hybrids in the game."
"Golfers are always looking for more distance and control in their long game, but they also need versatility," said Steve Pelisek, General Manager, Titleist Golf Clubs. "The 913 fairways and hybrids not only deliver better performance, they provide serious golfers with more options to dial-in their set composition to fit their long game strategy and the way they play the game."
While both fairways, the 913F and 913F.d Low Spin, have lower centers of gravity there are two distinct performance choices due to the locations of the SureFit Tour weights. The 913F is a pear shape for all-around performance and the 913F.d Low Spin is a larger full pear shape fairway that produces about 200 rpm less than 913F from low and forward weighting for penetrating flight.
The 913H.d hybrid has a more compact head than 913H and slightly more offset. "The 913H.d is a product our tour players wanted," Pelisek said. "The forward CG really helps higher speed players control the flight and trajectory. And many players like the compact, more iron-like shape. We decided to make the 913H.d available by custom-order-only in the market to allow our loyal Titleist golfers that need spin control access to a product that will be very popular on the PGA Tour."
The 913F, 913F.d Low Spin, and 913H begin shipping to golf shops Feb. 1, 2013 while the 913H.d is available by custom order starting March 15, 2013. 913F and 913F.d Low Spin have a street price of $249 and the 913H and 913H.d will sell for $229.