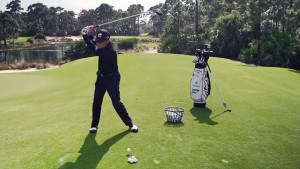 Not long ago watching Gary Player on television, a friend of mine said in all seriousness, "Is he always like that? Over the top?"
An interesting question, one I don't have the answer to, since outside of seeing the diminutive South African on the small screen just like everybody else and professionally having been part of the media "scrum" at press conferences I have never had the opportunity of going one-on-one with him. So I don't know if his public and private personalities are the same.
But on the other hand the Black Knight is in the Hall of Fame because of his career not someone's estimation of his interpersonal skills. To begin with he has nine major championships to his credit which include the career Grand Slam, a feat accomplished by only four other professionals, Jack Nicklaus, Gene Sarazen, Ben Hogan and Tiger Woods. Not bad company.
Then of course there is his presumably never-to-be-beaten record of 165 wins around the world making him certainly the most traveled man to follow golf as a profession.
And in case you still need more convincing Player is acknowledged as likely the absolute all-time best ever hitting from the sand.
So, when I was aske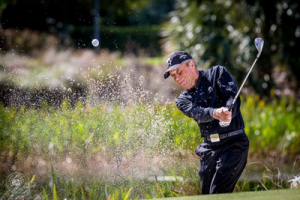 d to review the three DVD set "Gary Player: A Game For Life" it didn't take much coaxing.
Covering a total of four hours the format is a series of extended sessions with TV golf journalist Peter Kessler asking Player questions and commenting on Player's many demonstrations of the correct way to hit certain shots. Fittingly they start with sand play which takes up the entire first DVD and it alone is worth the price of the full set.
The second DVD is split between the short game and putting or as Player puts it, "turning three shots into two" and the third has segments on fitness, diet (with Player's wife Vivian) and finally an extended interview by Kessler touching on philosophy, psychology, attitude and drive.
Hitting from bunkers may be the weekend golfer's single worst fear because they don't know how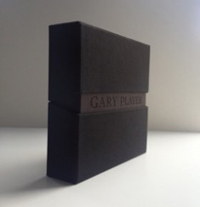 to get out or even how to practice how to get out. The problem is compounded by listening to a bunch of conflicting advice from magazines, television and even playing partners. 
Player tells and shows how and why in a very positive way. His touch of humor may not quite make you laugh out loud but it's effective in getting his point across. Production values are first rate and Kessler, who in my opinion is the best interviewer in the golf media, is perfect in his role of drawing Player out (which is not hard) and putting the instruction in a context for the recreational golfer. After his eight years on the Golf Channel hosting instructional shows—sometimes multiple times per week—Kessler has probably had more golf lessons than anybody has ever had which makes him a helpful interface with the viewer.
Is "Gary Player: A Game For Life" ($99.95) the answer to all your swing problems? Probably no, but it is entertaining and his sand shot, around the green and life lessons are absolutely worthwhile.