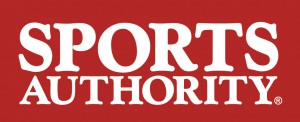 A report from Longitudes Group on the "Sporting Goods Channel" Golf Market was recently released and reveals some interesting data.
For those questioning what a Sporting Goods Channel is, it is what everyday people call "big box" stores selling sports equipment from badminton to wake boarding. According to Longitudes sporting goods stores account for 17% of golf industry sales.
In addition the 10 largest sporting goods chains in the U.S. have more than 2,100 retail locations, over twice the number of traditional off-course golf retailers.
Coraopolis, Penn. based Dick's Sporting Goods (NYSE: DKS) sells to 9.8 million golfers or about 40% of all U.S. players. They also own Golf Galaxy outlets and as of last June had 523 stores.
Sports Authority with 450 stores serves 43% of the U.S. total golf retail market value with its individual stores covering over $2.2 billion worth of the total golf retail market. Dick's is making up ground though narrowing a $500M gap in golf sales in 2011 to just over $200M this year. The opening of 72 new Dick's stores in parts of the country with more playable days for golf is a prime factor.
Sports Chalet has the highest number of golfers per store at 28,136 presumably due to its strength in densely-populated urban Southwest locations.
Academy has the 2nd largest growth in golfers served since 2011 with a 34% increase in stores for a current total of 168 stores. It now has the ability to serve 1.6M golfers within a 15 minute trade area.
The product categories with the most dollar value in sales sold in the Sporting Goods channel are golf apparel with $240M in sales followed by woods (drivers, fairways) at $193M.
In one way this recitation of research data shows little that is new and merely highlights a continuation of the switch away from green grass and small off course retailers. However in terms of golf course operations it shows the further eroding of an important revenue stream, one that every golf course depends on, in some cases to merely keep the doors open and the bulldozers off the fairways.