TaylorMade-adidas Golf has released its new Tour Preferred EF wedge designed by noted club engineer Clay Long. The company says the Tour Preferred EF wedge "delivers astoundingly long-lasting high-spin performance, exceeding that of any wedge TaylorMade has ever created.''
This past February, TaylorMade staff professionals Dustin Johnson and Sergio Garcia each put the wedge in play for the first time at Northern Trust Open. Two weeks later, Johnson won the WGC-Cadillac Championship with three of them in his bag. Several TMaG staff players will have the wedge in their bags at this week's Masters.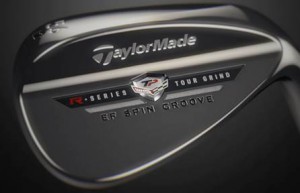 TMaG says the EF wedge is highlighted by the introduction of a proprietary electroformed (EF) nickel cobalt face. The thin face insert (.25 mm thick), according to TMaG, is created by way of a process that begins with the ionization of nickel and cobalt in an electrolytic solution. TMaG says the charged ions are then deposited directly onto a master plate containing the design of the grooved and "microtextured'' surface.
Available in two sole options, the first is the Tour grind, designed for the player who prefers a traditional, tour-proven sole design. Available in lofts of 47, 50, 52, 54, 56, 58, 60 and 62 degrees with bounce options from 8 to 15 degrees, the Tour grind design features a beautifully refined shape with progressive camber and generous heel relief.
The second option is TMaG's versatile ATV Grind. The new ATV Grind, according to TMaG, features a reshaped sole that's slightly narrower than the original ATV wedge. TMaG says the ATV Grind promotes less bounce on both chip and full shots, while maintaining higher bounce on critical open-face shots around the greens and from the sand. The ATV grind will be available in lofts of 52, 54, 56, 58 and 60 degrees.
Each model of the Tour Preferred EF wedge will be available at retail on April 10 with a suggested retail price of $159.99.