Jack Nicklaus believes rolling back distance on golf balls is getting close to reality. The Golden Bear talked golf ball distance at this week's The Honda Classic and even took a poke at golf ball brand giant Titleist and other companies who might oppose rolling back ball distance.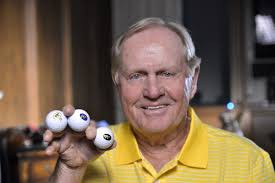 "They don't make the rules of the game," Nicklaus said.
That has be to music to the ears of United States Golf Association – USGA Executive Director Mike Davis.
But here's a memo to Davis: Be careful what you wish for. Titleist parent The Acushnet Company and others aren't as likely to quietly go along with any rules changes to balls as they have been to clubs.
Wally Uihlein is retired as CEO of The Acushnet Company, but if you think "The Chief" won't come back to protect a brand he spent 40 years building and protecting, I say you are wrong.